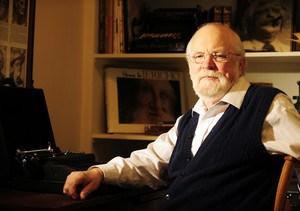 Award-winning novelist and screenwriter Terry Kay recently read "A Brownstone In Brooklyn" by Julius J E Thompson and offered up this comment about the novel:
"This is a bold, heart-felt work, certainly worthy of those who are fortunate enough to discover it in their quest for both interest and pleasure in their reading."
A Brownstone in Brooklyn celebrates its 15th year of publication in 2016. The novel, the first in the Julius JE Thompson Trilogy, was published in 2001. The trilogy consists of A Brownstone in Brooklyn, Philly Style and Philly Profile and the national award winning The Ghost of Atlanta.
Terry Kay published the novel, The Valley Of Light. His first novel, "The Year the Lights Came On", was published in 1976. He also wrote "To Dance With the White Dog" and "Taking Lottie Home".
Kay has agreed to write the television screenplay and co-produce an adaptation of "The Valley Of Light" for the Hallmark Hall of Fame. Two other Kay novels--"To Dance With the White Dog" and "The Runaway"--have been Hallmark Hall of Fame movies.
Please click to purchase A Brownstone in Brooklyn!