Yeah, you know what I'm talking about – you've seen the photos, watched the movies – hell, you've even worn some of this stuff yourself! Own up, be honest – you weren't always the exercise fashionista you are now.  Who's going to be open enough to leave a comment, and tell us which particularly ugly exercise fashions you once wore?
How about the lurid neon coloured Lycra/spandex numbers (great if you want to camouflage yourself as a Bee and infiltrate the Hive)…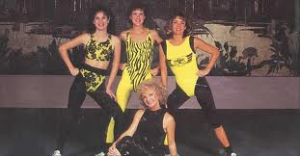 Or perhaps you longed, like me, to look like an over used painter's drop sheet, but I do love the matching ankle warmers and headbands…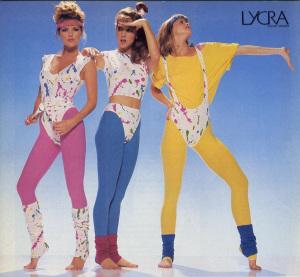 I could only ever have dreamed of looking like this – but, alas, this image of exercise magnificence is reserved only for those amongst us who are genetically blessed and born to the dizzy heights of 'supermodel'…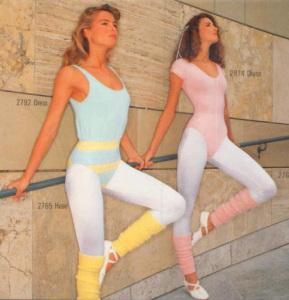 In reality, I looked more like this (although this is not me – I wasn't silly enough to have my photo taken wearing any of these retinal-bleeding fashions)…
Did you venture into 'arse  floss' territory? I am ashamed to admit that I did – with a neon orange leotard with overly pinchy elastic that gathered in all the wrong places…yeah, you do know what I'm talking about, 'cos otherwise you wouldn't be laughing right now…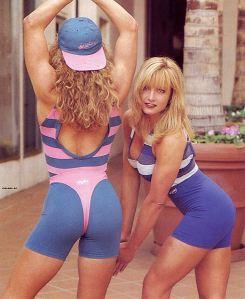 What about the 'Chertard' (that word is my own invention, sorry, it just seemed appropriate) - were the braces inspiration for her famous Gaffa tape outfit later on?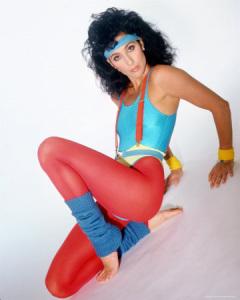 Or the geometrically patterned 'parachute tracksuit' – I didn't have one of these (only because my mom refused to pay lots of money so that I could wear a vomit of colours), but I did lust after a boy who wore one (all the time)…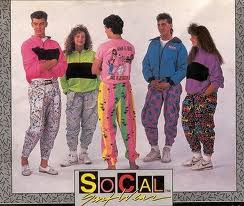 But if you think these are hideous – just wait until you see what your parents wore back in the 60′s…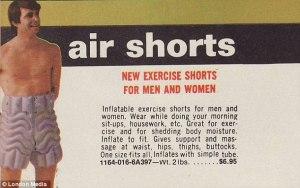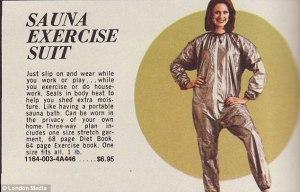 So, how are you feeling now? A bit nostalgic? A bit ' thank god that decade is over?' A bit 'what the fuck were we thinking?'
Well, spare a thought for these poor men – professional athletes who were clearly despised by their team manager, promoter, uniform designer and their country in general…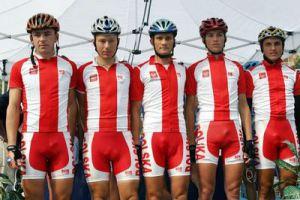 Especially the guy in the middle – what the hell has happened to his penis and testicles? It looks like they've been flayed out like a roast chicken that cooks in half the time.
Happy exercising! x