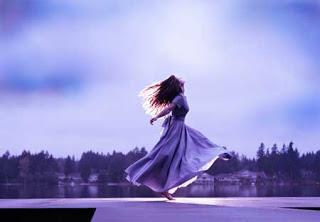 I have heard people mention several a times that the whole point of life was to let go of it, piece by piece and person by person. To gain many a things through hard labor and then silently watch it being squandered away. The withering away is to life what ever birth and growth will ever be, in fact it is more to life than birth would be. It is what completes and fulfils life. It is the final act of redemption, the last nuance of liberation.
A wise man had once said that a man starts to die the moment he is born, that his life is but a eventful journey to his grave. But life is more than the slow withering away, isn't it? Life is not the indeterminate decaying of self, it is not a subtle dance to death.
During the short tenancy upon this earth it is true that we must at many times learn to let go. Every time something dear and near to us dematerializes, one has to cope survive the vast vacuum it leaves behind. But always the real challenge is to acknowledge it's transiency, even when one knows what that is lost is lost and no longer ones to cry over. The real challenge is to accept that something's no more and no longer worth saddening over.
Hence the art of letting go remains the final art to master. Why we find it so difficult to grasp, must come from the fact that we had all our lives tried to for go the truth and establish its permanence. We always believe that what we have will remain, we always believe that our grandfather who is 95 now and sick over a decade will never die. Thus with futile belief we make a facet and wear it so often that it becomes an integral part of us. It is with attachment that we wield our life and this is the cause of all our great fears.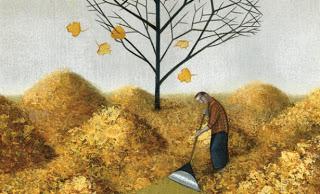 To learn to let go one must understand that life is more than these bonds. I make no claim of afterlife and nor of some superior understanding of the spiritual realm, all I know is this one life and all my assumptions stems from a need to understand it. When all you have is just one life, it seems inexplicably expensive to waste it in any way. The truth about letting go is hence very selfish in natural. To let go is to take upon one's life a responsibility of one's life, to live it with a greed beyond compare.
The guru granth sahib asks us to celebrate the mystic reunion and not to be sad in the final absolution of a dear one's existence. But to let go is not always about death, more dreadful is it when we have to let go of someone on our own and is not forced upon us. They are by all means necessary and though not as imposing as death may be are still very much necessary. The act of some one leaving for good, not so much as bothering to say farewell is deafening to the soul. Yet you know very well that it is just as necessary.
I pretend not to preach but yet the alien perfection betrays my pretensions  What ever it may be and however I say it, the truth about letting go is simple, you simply have to. The art of letting go is hence simple as well,  at least in principle. The art of letting go is to refrain from clutching on, it is to let go with entirety and not to force upon one's self the separation. To Let the tide of time unite and dissociate at will. That is the art of letting go.