Welcome to the Buy As You View Big Sale with massive savings on TVs, home furniture, kitchen appliances and garden sets! We also have a selection of clearance items which have up to 87% off!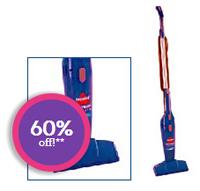 Great for those hard to reach places!
Take for example this lightweight vacuum cleaner from Bissell which has 60% off the original cash price! It's easy to use and great for those hard to reach places – a great buy at £0.48 per week!*
Or what about the Serene 5ft faux leather bed with mattress which is now available for just £5.51 per week?*  With a black faux leather finish and contrasting natural wooden legs, this modern bedstead will add a touch of glamour to your bedroom in 2013!
We've also got a great selection of new products including the Wii U & Motion Plus which is great for on the go gaming, or this fantastic iPig Docking Station for just £0.67 per week* which charges and plays your devices!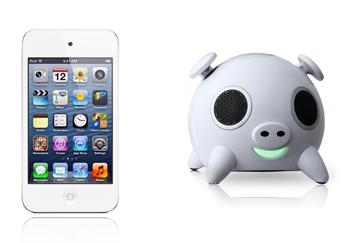 Charges and plays!
Take a look through the Buy As You View Big Sale page for more details, more offers and more new products designed with you in mind.  You can call us on 0845 1215690 for more details or apply online today! There's something for everyone at Buy As You View!
*All prices indicate where credit is taken. Typical 49.9% APR.