One of the perks of blogging about iPhone photography is getting to try an app for FREE!   I just downloaded The Cool Cam app.  It offers a simple interface. You can either capture an image with the camera or import an existing one from you camera roll.  To experiment with The Cool Cam, I imported this shot of a rose.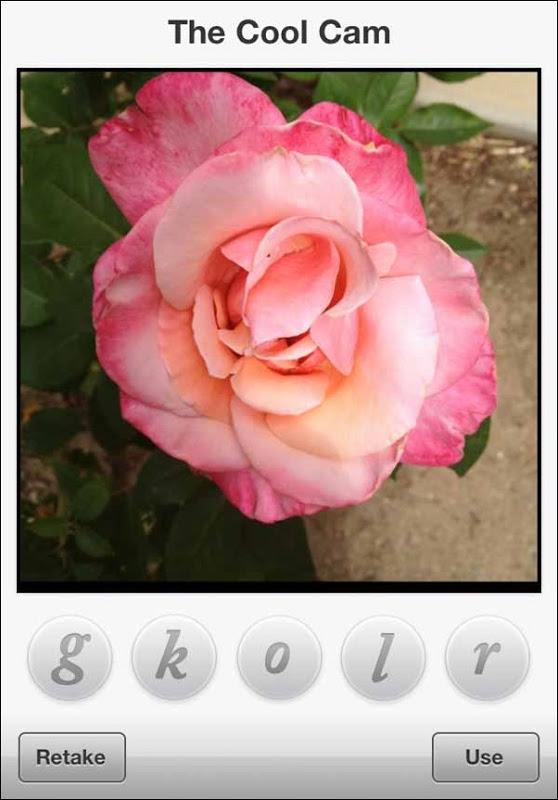 There are five filters to choose from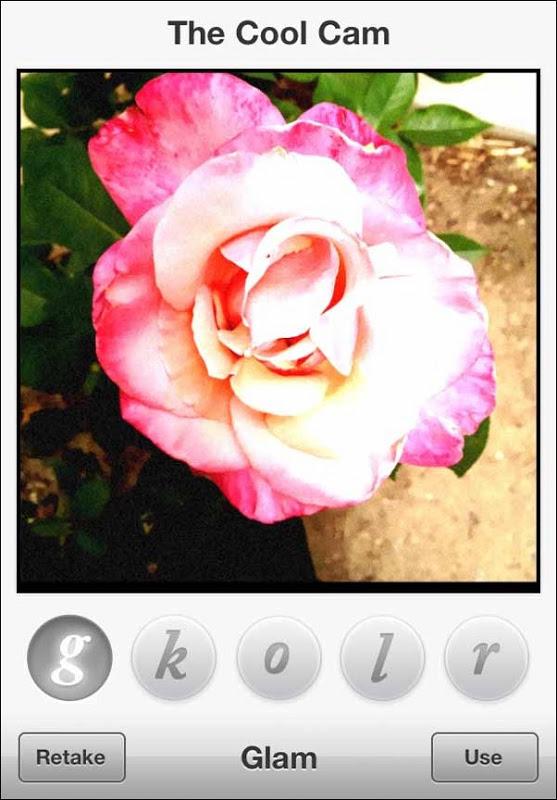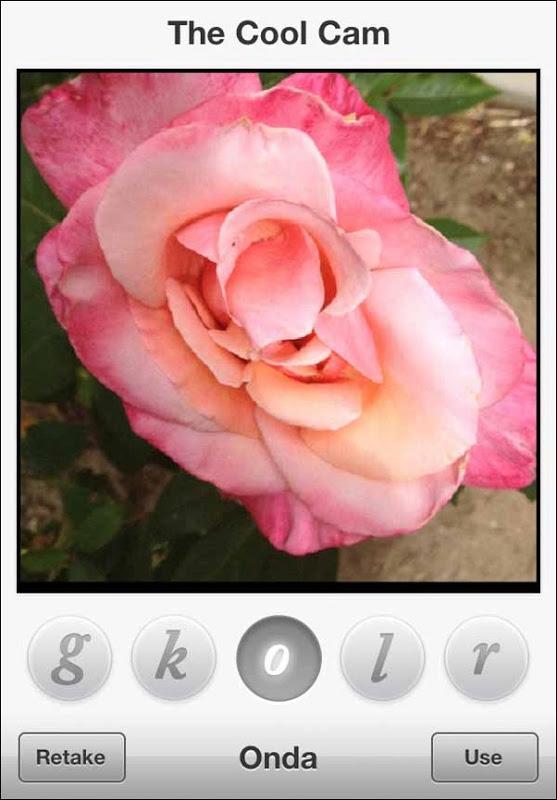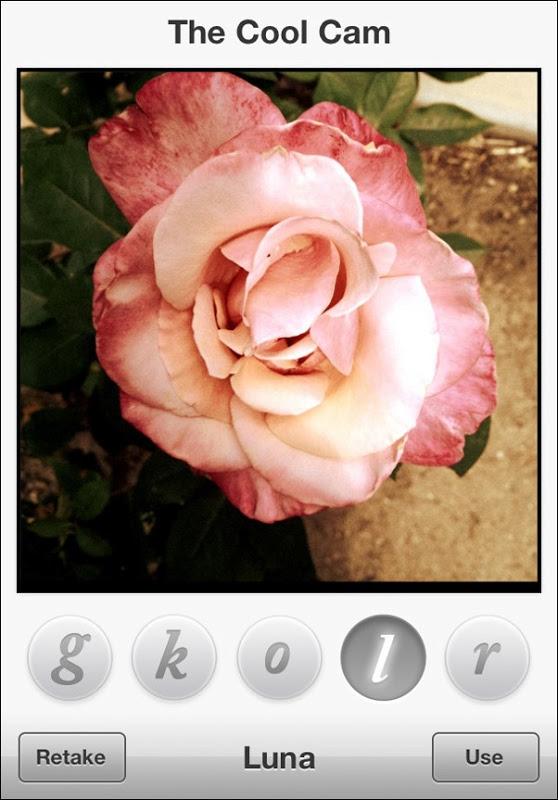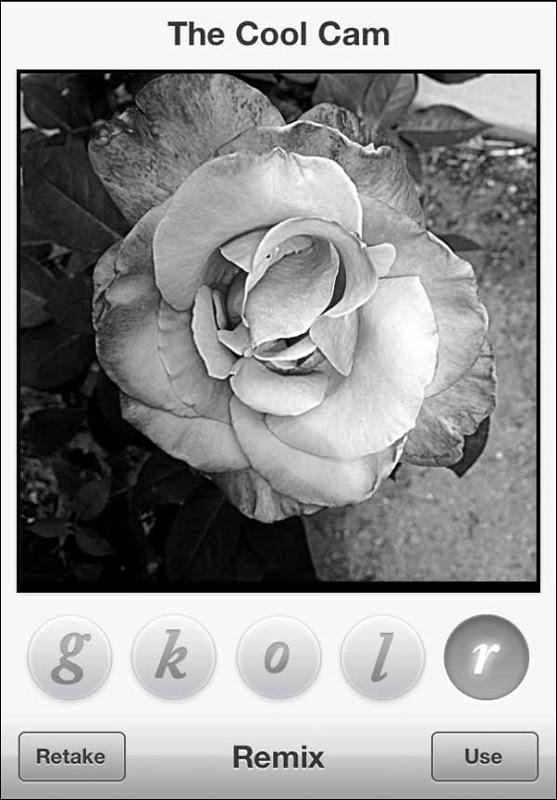 After you choose the filter of choice you select "Use" which takes you to another screen where you can make some more adjustments to either Brightness and Contrast or Saturation on the Remix filter.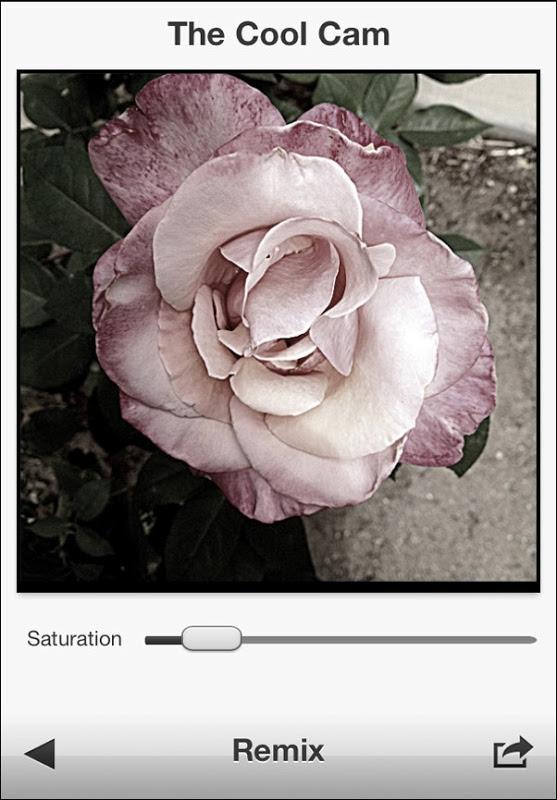 I'm partial to the Kali, Luna and Remix filters.  Below are a couple of the finished images.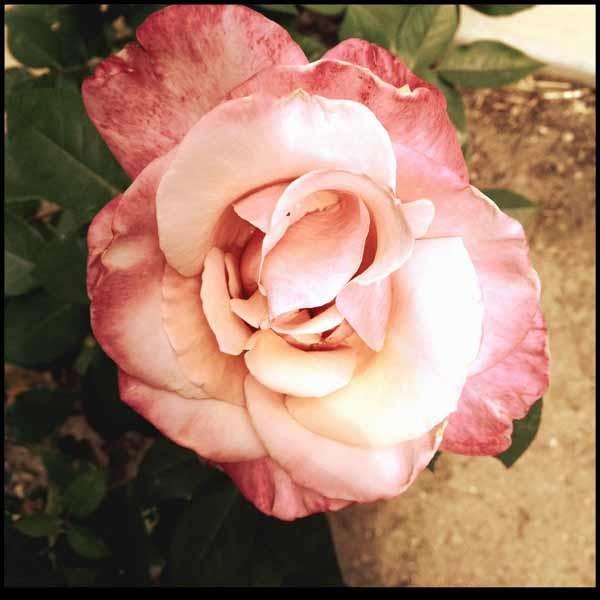 Using Luna filter (above)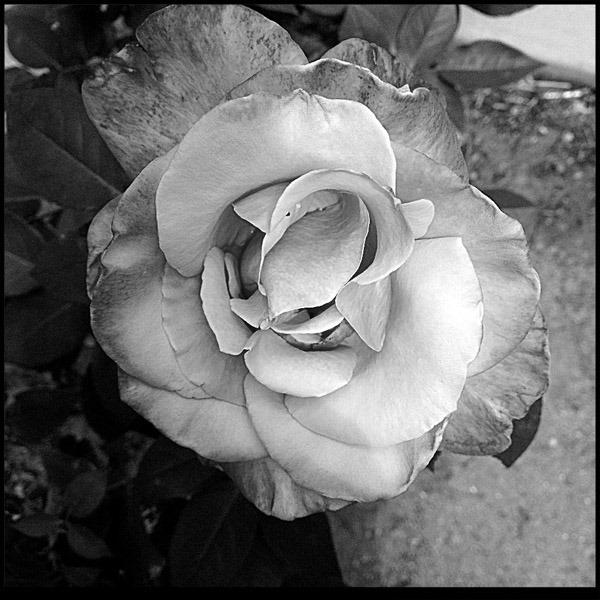 Using Remix filter (above) 
The black and white tones are beautiful – for this alone I may be visiting this app again and again. 
Regardless of the start size, the image is saved at 2048px by 2048px.  The sharing feature includes email, Twitter, Save to Camera Roll, Instagram. 
I like the interface a lot and with a few added features (maybe tilt shift blur, a sharpening slider this app could come in handy!)