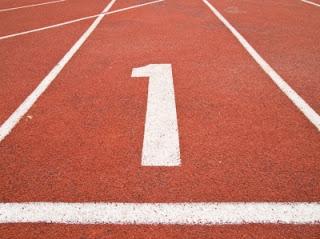 1 is the loneliest number...but many $1 can lead to great things!
Photo by FreeDigitalPhotos.net
So today as I woke up and saw the big fat "Only 35 hours left" on my
Kickstarter page
 created to raise funds so I can self-publish my first novel, I started thinking about the power of $1. On it's own, a $1 isn't that impressive. Sure, you can buy a Taco Bell soft taco, or some candy, or a bottled water. But a bunch of $1s can actually fund dreams.
When I started my Kickstarter, I delusionally thought that a bunch of people would contribute $1, but actually only 3 people have given $1.
If we can make people believe in the power of $1, I KNOW that this Kickstarter can be a success. I think the people that were going to make a generous-sized donation (thank you wonderful backers!) already have, so maybe it's possible to now get everyone I know and everyone YOU know to donate just $1.
So today, if you can urge your networks to donate $1, just one little dollar, I truly think that this Kickstarter can reach it's target and my novel can be published.
$1 can do a lot or a little, and today, I'm hoping $1 can fund dreams.
http://www.kickstarter.com/projects/shawndrarussell/publishing-my-first-novel-couple-friends/posts