In 1911, a mansion was built in Talisay, Negros Occidental, in loving memory of 
Maria Braga, 
Don Mariano Ledesma Lacson's first wife. This mansion of Italian architecture, was built under the supervision of his son, Felipe and was made to eternalize Don Mariano's love for Maria Braga.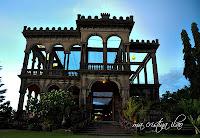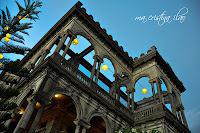 During the second World War, this mansion was set to fire by the guerillas to prevent Japanese forces in the Philippines from using it as their headquarters. The mansion burned for three days. The roofing, floors and other wooden parts were destroyed but the concrete structure survived - having been made of A-grade concrete which gave it a marble-like effect even to this day. What was left of the mansion is now the famous Ruins, which is also recognized as the Taj Mahal of Negros.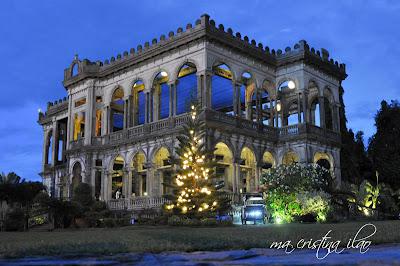 The Ruins
Talisay, Negros Occidental
Entrance Fee: 
Php50 (adult) 
Php40 (student w/ valid ID and senior citizens)
Open to visitors until 8:00pm