Today, my husband and father drove off to far South Texas as part of a mission trip for our church. At 4am this morning, our 3-year old jumped out of bed all wide-eyed and said "I fell out of bed!" He never went back to sleep.
Did I mention I never fell asleep last night? I have been awake since yesterday morning.
I'm exhausted. I won't be able to go to bed for another 2-3 hours.
And when you're completely tired, what better thing to do than this: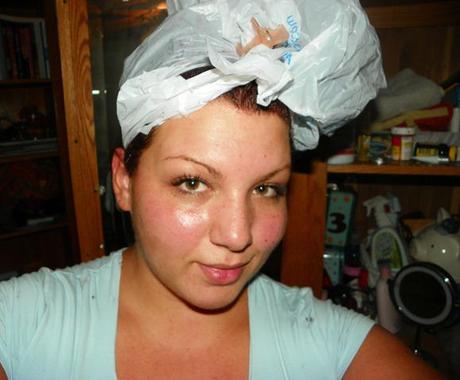 Color your hair. The dye called for 30 minutes. So, of course I looked at my phone to see what time I needed to rinse. I cannot for the life of me remember what time. I thought I had to rinse at 6:37. But that didn't seem right. Did I put it in at that time? I don't think so because it's 6:46 now and it takes me awhile to saturate all of my hair.
It's all a mystery to me.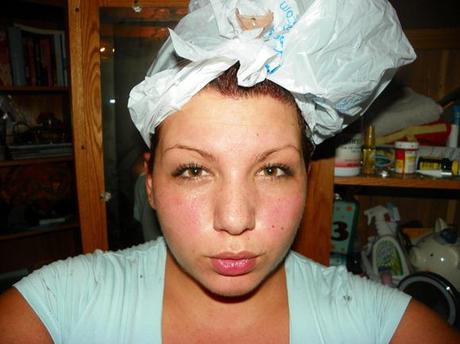 Sometimes when you're tired, you should take pictures of yourself. You should also take pictures of you doing things you shouldn't be doing when there's a good chance you're half asleep. You should also growl at the camera.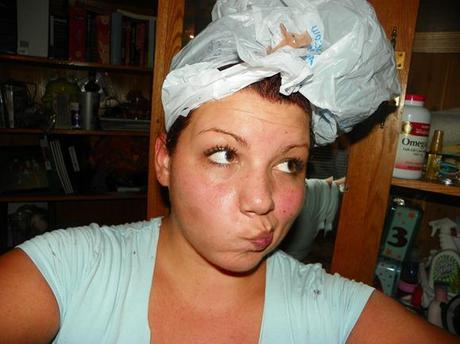 And when it comes to posing, when in doubt, just chew on the inside of your cheeks. Because it's just oh so attractive. I better go rinse. Then….sleep. Almost.