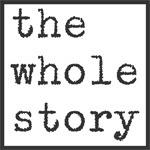 After reading The Whole Story behind this image, I understand why I was drawn to it.  Thomas portrays beautifully the idea of the journey ahead.  

Interested in submitting a smartphone photo of your own for a chance to be featured?  Get more information 

here

.  
The Photograph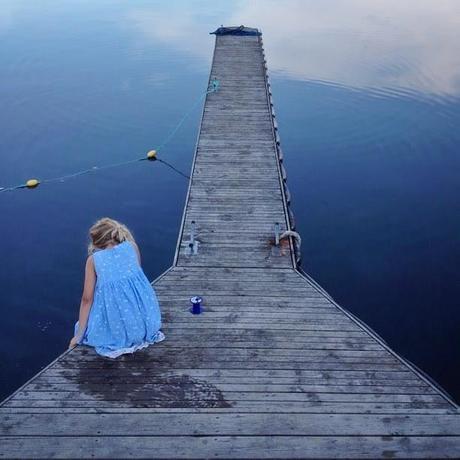 Solitude
The Whole Story
This picture is one of many attempts to describe childhood. I made it with my iPhone in the swedish island Koster, one of many ports we visited on our sailing trip along the Swedish coast this summer. It has an obvious blue mood to it. I could have called it "kind of blue", the title is so connected to the excellent work of Miles Davis. I feel the connection. I have those blue tones with me all the time, even if I'm blessed with so much positive energy and vibrations in my everyday life. Having a seat in the orchestra while the kids grow up is a rare privilege, and for me as an observer of life, it reveals the many swings of moods in children. Growing up is serious business, and the the children have various ways of expressing their emotions. I feel this picture expresses the long unknown path of life in front, which at times can be a lonely route. Perspective leading a straight line into the unknown. The future is most certainly an unknown path with a vast potential. I struggle with the thoughts and hope of merely being able to provide them with a safe upbringing, and prepare them to the best of our capacity. Then hope for easy weather when departed. To me, few settings have the ability to set a mood this way as the oceanfront. Sitting secure on shore, but with the large potential of treasures and dangers in the openess offered. 
Camera: iPhone 4s
Edit: Filterstorm and Snapseed on iPad 
The Photographer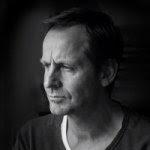 Thomas B. Eckhoff
47 years old
Norway
Happily married. After becoming a father of two, I have made it my main visual project to observe and photograph the various moods and experiences childhood can offer. I have been making a living as a photographer for the past 26 years, and have mainly worked on assignment for Norwegian magazines and weekly's. The last 10 years I have abandoned the celebrities and travel photography I used to do for a few weekly magazines. It led me to travel too much. Too many plane rides and hotel rooms. Past 8 years I have focused on shooting pictures for magazines, books and commercial 
industry
 in interior design and food. It has offered me a better adaption to family life with less travel and more predictable working hours. 
Social media and Instagram in particular, has offered me an opportunity to show my 
private
 work. I have a strong passion for the childhood theme, as probably most parents do. I'm comfortable with any camera, but I often feel more relaxed with the iPhone or a point-and-shoot like the Canon G1X. Releases more creativity, it seems. And it is far easier to bring, of course. But I always prefer to do my edits on the iPad for my 
Instagram
 work. 
Find Thomas:  Instagram / Older Works / Website (under construction at time of posting)