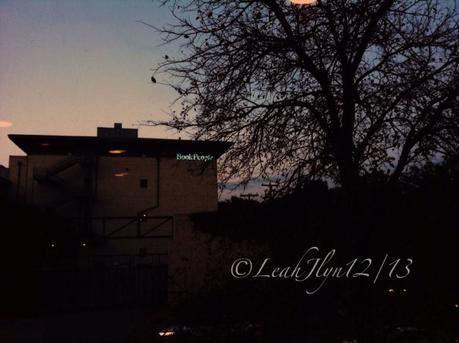 This evening, was spent with friends. While having a quick and inexpensive dinner, at Whole Foods. Where, we shared a bottle of wine, before our play. At, the table, we were eating at. ( just in case you all, thought we sat outside on a curd and drank from the bottle)
We, went to go see " A Christmas Story " at Zack Theatre . I have never seen it before until this evening. Which, had excellent acting, by the way. I would recommend seeing the play. Especially, if you're a fan of the movie. Because, my friends were fans.
So, what does the above photo have to with  any of this? Nothing! I just like that the building is called: Book People . ~ The End
May everyone have a blessed evening ~Leah
Also please support me at:  BlogHer !