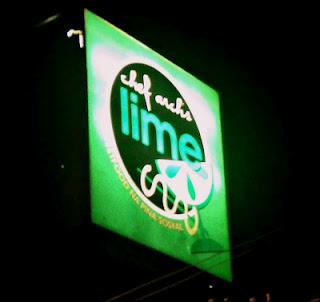 A friend invited me over to try Chef Arch's Lime last night. It sounded familiar.
That's when I recalled my ex-officemate who happens to be a friend of the co-owners of
Chef Arch's Lime
. He recommended this place to me back in 2010 since it's near my place. And I didn't know what I was missing for these past two years.
If you're into streetfood (but prepared in a classy way), 90's music, and wouldn't mind dining in an old house without air con,
Chef Arch's Lime
might just be your perfect neighborhood hangout.
Here's what we've tried so far: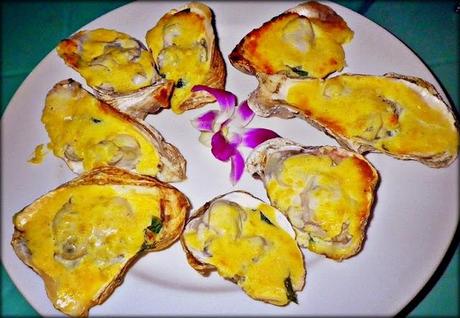 I'm not a fan of oysters but their Baked Oysters looks well-cooked, topped with a generous amount of cheese
Balut in Red Wine Sauce, a cringe-free way to eat balut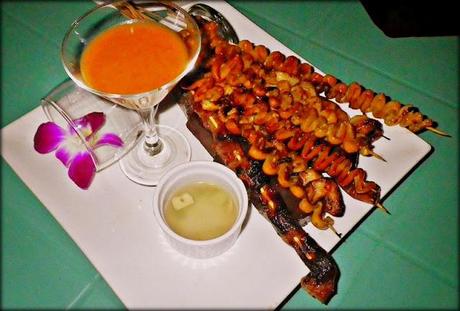 this Street Style BBQ Platter consists of chicken intestines (isaw), chicken ass (puwet), pork intestine (isaw) and pig's blood (betamax) with peanut sauce and vinegar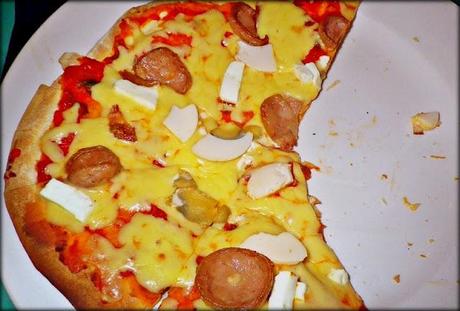 my personal favorite, the Street Style Pizza... a perfect combination of longganisa, itlog na maalat and kesong puti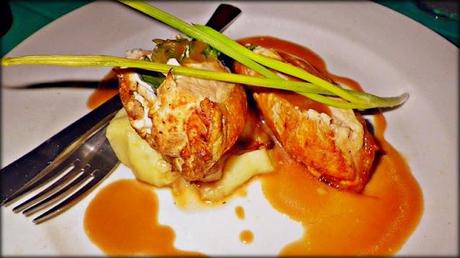 just the same, I'm not a fan of white meat but the Chicken Breast stuffed with Kangkong and Kesong Puti was not bad at all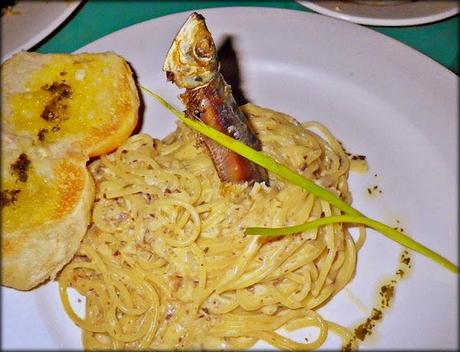 the Creamy Garlic Tuyo Pasta is an alternative for anchovies pasta though it was cooked in a white creamy sauce... eating this is like an acquired taste... might be too strong and fishy for some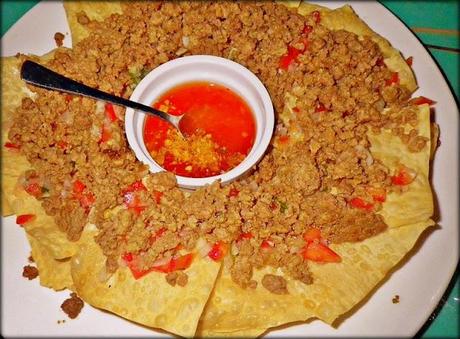 another personal favorite is the Asian Nachos. the fried wanton wraps were really good and it goes with a hefty serving of ground meat with chopped onions and tomatoes; however, I didn't quite like the Thai chili sauce as it appears to be the usual commercial chili sauce that you could buy in the grocery. nonetheless, it's a worthy appetizer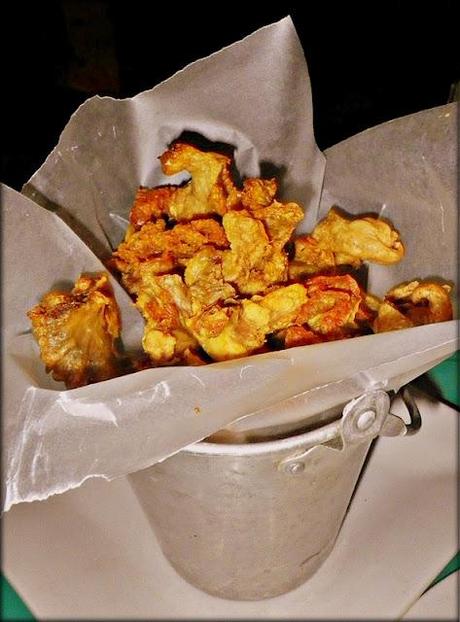 now, this was a surprise because it was named dubiously... I ordered for something like Crispy Assorted Cracklings in the menu and was surprised to be served with a bucketful of chicharon bulaklak, pork chicharon and chicken skin... whew! I'd rather call it the HB bucket (HB for high blood)... but it was relatively good... not so greasy
It was a good meal considering we only paid for Php2,400 which includes bottles of beer,
Tanduay Ice
, a glass of
mojito
and Tequila Rose and 2 glasses of bottomless iced teas! And yes, I got complimentary drinks from
Ogie
! A good way to end the night is the five deadly blah-blah... I can't even remember the name....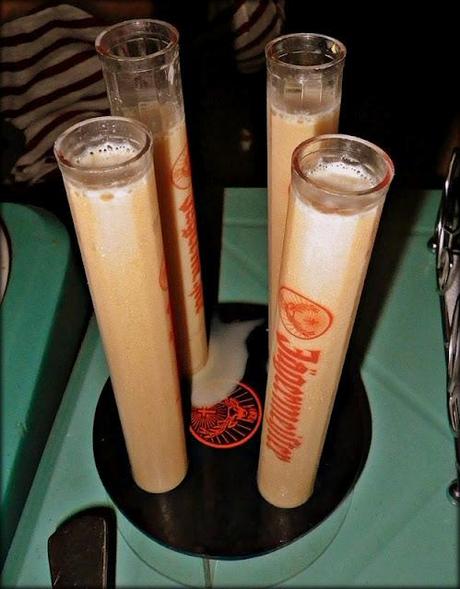 Ogie told me it has tequila, baileys and 3 other liquors...
Will definitely comeback!
http://chefarchslime.tumblr.com/
Open everyday from 6pm to 2am
160 San Rafael St, Mandaluyong City (from Maysilo Circle or City Hall, turn right to Tapa King then right to Chinabank)