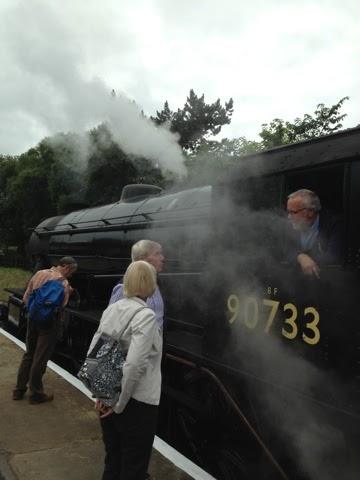 Last weekend we took the twins to Oxenholme (West Yorkshire) to ride on the Steam Train. 
We took a very enjoyable round trip to Keighly, and River and Indigo had their first train experience. 
The train itself was really impressive and comfortable. The windows were big and the scenary was lovely and it was fun pointing things out to the twins like ducks etc.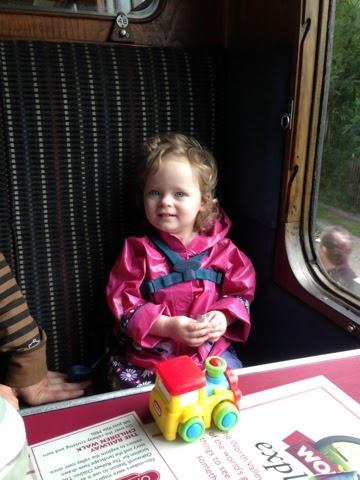 The steam train staff were friendly and were all dressed in old-style train uniforms. River and Indigo especially liked it when the conductor made the rounds and checked tickets. Mainly because they were treated to an old-style paper ticket of their own, which they held for most of the journey.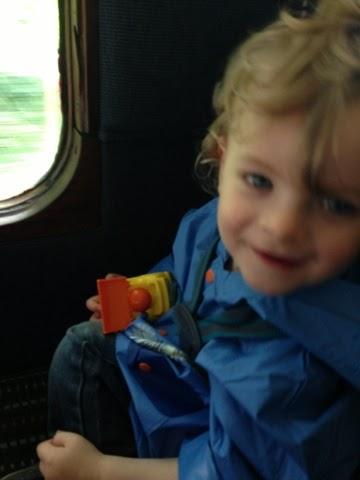 River in particular loves trains, so this was a lovely thing to do and Indigo loved the experience too. 
It was also my first experience on a steam train (Rob is not sure if it was his or not, as he has a feeling it is something he would have done as a child but can't really remember). My favorite part was when we went through the tunnel and the steam billowed up around the train - It was like something out of an old black and white movie, it was pretty spectacular.