We're all water from different rivers That's why it's so easy to meet, We're all water in this vast, vast ocean, Someday we'll evaporate together.~ John Lennon
I see people, people all around me, not dead, alive, walking, talking, dancing like normal human beings would. But they are not humans, just human like, they see and hear what they want to and filter out things that would disrupt their normal happy earning lives. Filter out cries of help, signs of destruction all around. Till one day the inevitable knocks on their door.
Inevitable, because when you do not stop the dark from entering your planet it reaches your skies, when you do nothing to stop it there it reaches your soil, when you continue ignoring, it attacks the air and water around you and then with force and power of hell it knocks on your door and doesn't even wait for you to respond, it invites itself and leaves it's footprints on every fiber of your being.
And you wonder what happened, It wasn't supposed to touch you, Your life, You did nothing wrong, then why you?  You Ate, Worked, Slept, even Prayed on time, then why you? You start blaming questioning God and everything around You.
You wonder why none of your neighbours/passersby came to help you, why the others who were there, so near could not hear your pleas for help..why?
A gazillion dollars worth reality television is based on the human nature to snoop and poke nose into others matters. They/we love to know who is doing what, when and where.which actor did whom or dumped which sorry ass for whom.
What the girl and the boy do after the lights were turned off, oh the lying scheming  bitch in that T.V series, oh that two timing ass%%$# in the next.
The  secretly taking a peek at others fb profiles and their friends profiles, the hush hush discussions why Mrs. X left her home, why Mr. D's daughter comes home so late from work..
Endless topics floating all around in the wind for you to catch them up and start your own entertainment program.
Yet when Mr. Z'S daughter was screaming for help on the road, no one came out to help, no one heard or saw anything when there was still time  and of course all of a sudden everyone around realized their boundaries, limits and oh should we poke our nose in others matters?
She died three days later with severe burn injuries, there goes your weekend!
All the shouts and muffled cries from the door across the hallway  goes ignored till one day you get to know the things you imagined did take place and you come out of your house get together with others and start the I knew it discussions
Trudi Canavan – "It is said, in Imardin, that the wind has a soul, and that it wails through the narrow streets because it is grieved by what it finds there."
Wonder why no one came to your help when the Dark knocked on your door?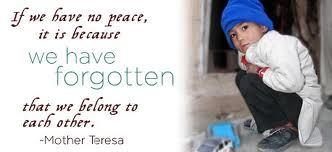 I see people busy 24/7, willfully staying ignorant, deaf and blind to everything around, whatever helps them to enter others lives just enough to enjoy but not so much that they would have to help. JUST THE WINDOW NOT THE DOOR
You wonder
You wonder why
No one came to
Your help
Because this
Sphere you live in
Sista
The sphere called
Indifference
Doers are hard to find
few have
The conscience
Needed to act like a human
And that is why
No one came to
Your aid that day
That is why
No one ever will
Oh I feel for you
I feel sorry
That's all I can do
Cos I have a job
Have a home to go to
Have got no time for you
Hush hush now
Muffle your screams
Don't knock on my soul
Don't make me feel guilty
You were there
You were there once
Where I am now today
You should understand
How annoying it is stop
And help when you are this busy
And this is why
No one came for your help that day
And no one ever will…..
I see people who-won't ever help-will expect help-hate those who will tell them that they should get up and do something too….I KNOW YOU.
You tell the doers to mind their own business, You don't understand they are!
You hate the doers because they don't give up on you and keep knocking on your soul doors to open up, to learn to be human again, You hate them because they keep dusting, drawing attention to things You would rather forget or pretend never existed.
Hate them as much as you want to but stop throwing your duties in the garbage bin, stop assaulting your soul and others lives in name of rights, hate them with all you have got but join them, stand up with them when it comes to saving another life, keeping our soil clean.
Our area, Our country, Our world is/should be Our business. So you can threaten them, give them nasty looks, but doers won't give up, cos believe it or not one day you will need people like THEM who will knock on your door or stay with you extra minutes just to make sure you are ok
and I am hoping that day doesn't come, I am hoping you join us before that. ..
There are good people out there, YOU are one of them too , But you need to wake up to see how good you are. You And only you have the power to change this scary reality.
Please wake up.