LEGO is a joyous thing. A wonderful toy that is great from toddler age and is still great and lots of fun for the rest of your life (seriously how can building and creating things with LEGO blocks not be fun?).
Indigo and River have recently discovered the joy of building blocks and have taken to building 'towers'.
River is so sweet, he holds up a piece of LEGO and calls it 'tower'. And if you say 'tower' and Indigo is in earshot she will launch into building a tower straight away (which is incredibly sweet too).
Below are a few pictures of their tower building efforts and the inevitable collapse and destruction of it, that is always almost as much fun as the building of it...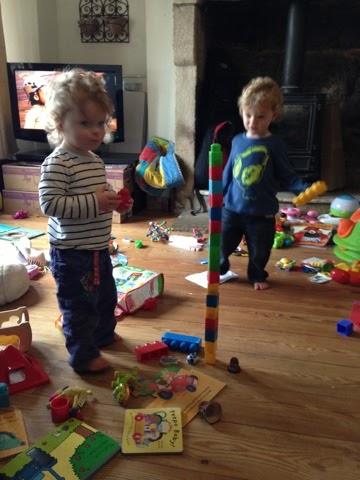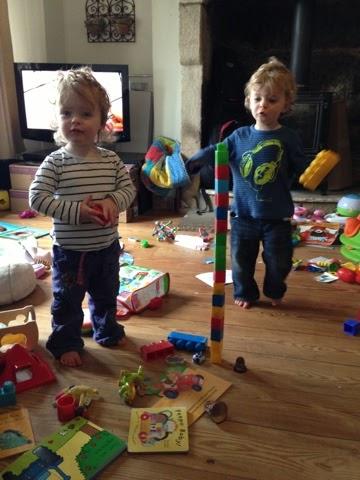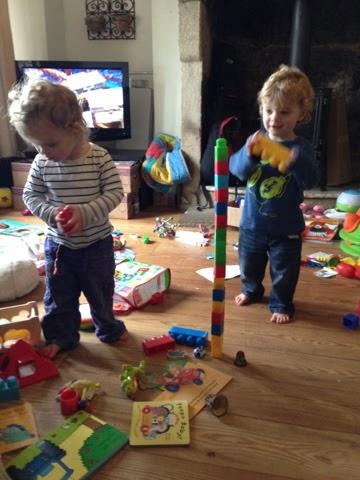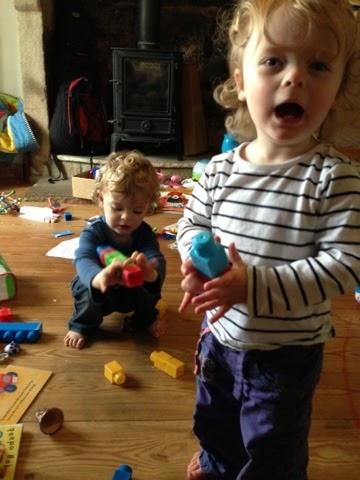 And time for the rebuild...