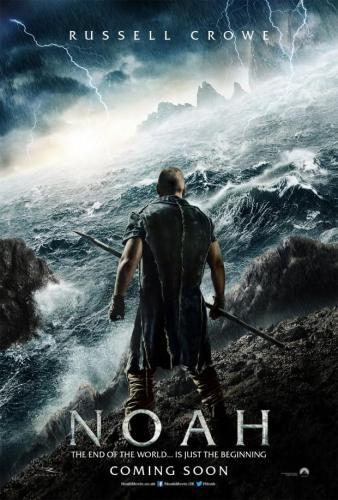 Apologies for the misleading title, but this post will not be a review of Johnny Depp's latest box office flop. After last summer's upsetting "Lone Ranger", the previous summer's "Dark Shadows", and the summer before that's Pirates 4, I've begun to lose faith in Mr. Depp's script-picking abilities.
So in order to fill the gap in our summer of blockbusters, I thought I'd focus on movies with higher standards, more specifically, those focused on a higher power.

Since the earliest moving pictures, film makers have been making movies based on the Bible. And since then, plenty of films have used this bestseller as their source-material.
However, recently, Hollywood seems to have regained an interest in these well known stories.
Last month saw "Noah," an action flick based on the Old Testament's Noah and the great flood, take the number one spot at the box office.
This past weekend a movie entitled "Heaven is for Real" staring Greg Kinnear, took the number three spot in the Easter weekend box office. That's one spot ahead of Depp's "Transcendence," in case you were wondering.
If that's not enough to convince you, consider these examples.
This past year, "The Bible," became a smash hit for the History Channel. They've even ordered a second season (not sure what they have left to cover?).
Later this year, Ridley Scott directs "Exodus: Gods and Kings," a reimagining of the biblical account of Moses. Oh, and it's staring Christian Bale.
So why the sudden upturn in religious entertainment? Is it a sign from God? Or perhaps a sign of the apocalypse? Well, only God knows the answer to that, but this trend does make one thing incredibly clear.
Johnny Depp should consider doing a religious film, seriously, I hear they're very popular right now.
_______________________________
More on the Story: Financial Times
…just for fun: