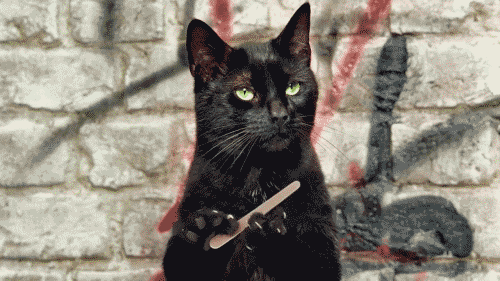 It's Friday the 13th and October is just weeks away, so I think we all know what that means. The stars have aligned for the perfect opportunity to share my favorite (absolutely-not-scary-at-all) fall movies.
For what it's worth, I actually do like a good scary movie (or TV series). But my definition of "good" means said scary movie must have a logical conclusion. I require an explanation.
Call me chicken, if you must. I know my limits and they are somewhere between "Signs" and "Paranormal Activity."
So, this Friday the 13th, prepare for a delightful journey through the non-threatening cinematic classics that fall has to offer. Sit back and relax knowing that I won't unleash any scary movies on you (yet).
I've discovered that apparently this classic sports film is not required fall viewing for a disturbingly large portion of the population, but I'm here to tell you it should be. If you're not inspired by the story of how Samwise's pluck and determination (supported by his good friend Happy) gets him on the field Notre Dame's Fighting Irish, I don't know what to tell you (but someone at KFC was). And if you followed those cross-movie references, you've probably already seen this movie. If you're just confused now, go watch "Rudy" immediately. It explains (almost) everything.
"The Boxtrolls"
Okay, be warned, if you're afraid of trolls this might be briefly spooky. But I promise you, the Boxtrolls won't hurt you. Unless you count when they steal your heart (metaphorically). Along with other Laika classics ("ParaNorman" and "Coraline" and "The Corpse Bride"), this is required seasonal viewing.
"You've Got Mail"
I don't know about everyone else, but there's something inherently fall about a Meg Ryan rom-com. So, what I'm saying is "When Harry Met Sally" and "Sleepless in Seattle" and "Anastasia" (and I think you get the point) are also unofficially on this list. But this story of the local bookshop owner and that briefly pervasive email service, AOL, is unequivocally autumn.