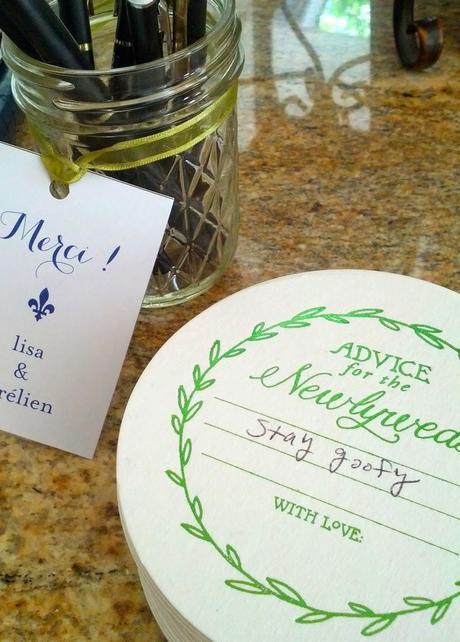 As many of you know, the reason for heading to New York for a week was officiate our wedding in the States!
Getting married a second time around gave us the opportunity to change things we wish we had done differently the first time around. Reflecting back on it and the preceding week of preparation, it is already such a heartwarming memory.
The wedding was broken down into three parts: the first was a small impromptu ceremony by an ordained minister (whom I used to work with at a local New Age shop when I was a teen) in the gazebo of the Roslyn Duck Pond, followed by an early dinner at Bistro Citron in the historical village of Roslyn, then guests were invited back to my mom's house for Champagne, cheese, sweets and Pear Williams that we brought back from France. 
The story behind the location is as a little girl I was always charmed by the Roslyn Duck Pond (which has since been renamed Gerry Park). For my birthday every year, part of my present was to out to the Island from the city to spend the day in the park. Aurélien inherited my love for this park as well as the village a
few years ago when we were first dating and I took him to Bistro Citron. Fast forward three years later, it seemed only perfect to host our American wedding dinner there.
Just like the French wedding it poured, but as we were saying our vows, in cinematic perfection the sun peeked out, the birds started to sign and the bells from the village clock tower rang. It was almost like we had planned it.
Here are some shots from our unforgettable day.
Many thanks to Cara and Jen for snapping these photos for us and for being all shades of amazing. The day really flowed so beautifully because of your help! I couldn't have asked for better friends. Merci beaucoup.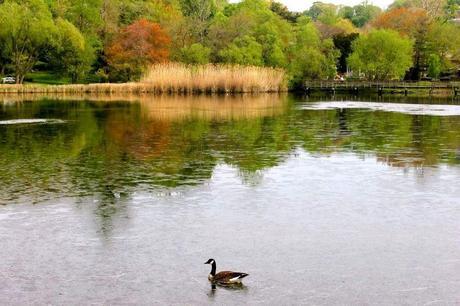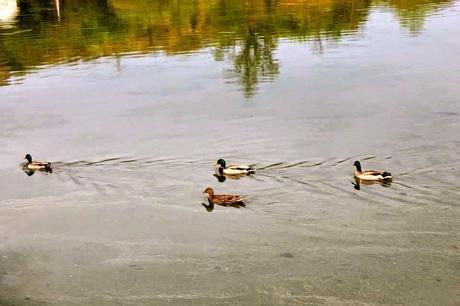 The ducks.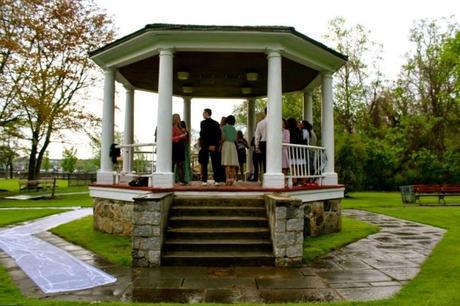 Ceremony location.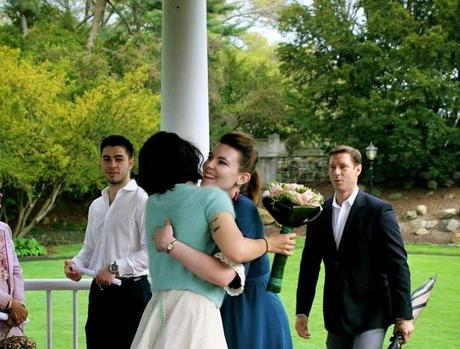 Delighted to see Jenna!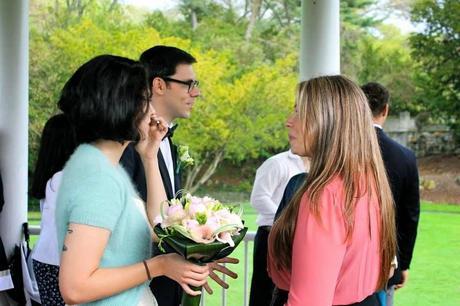 Chit chat with Cara.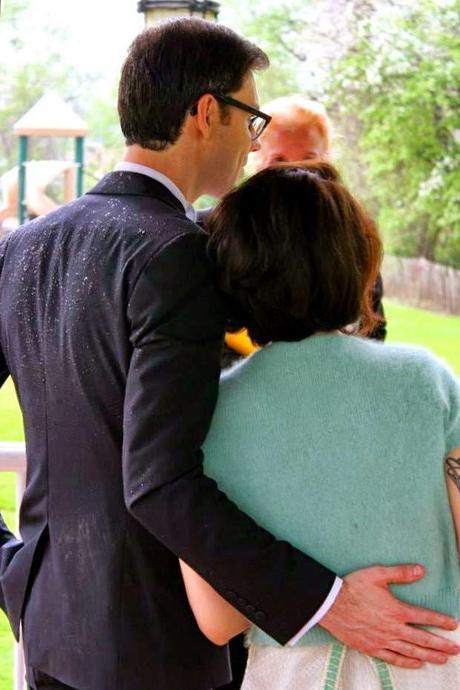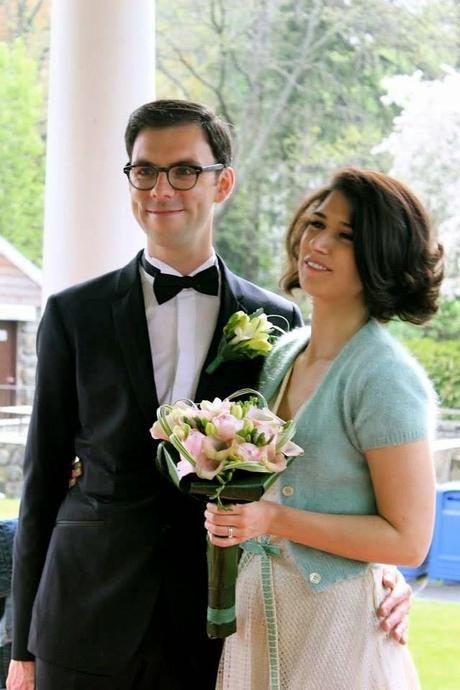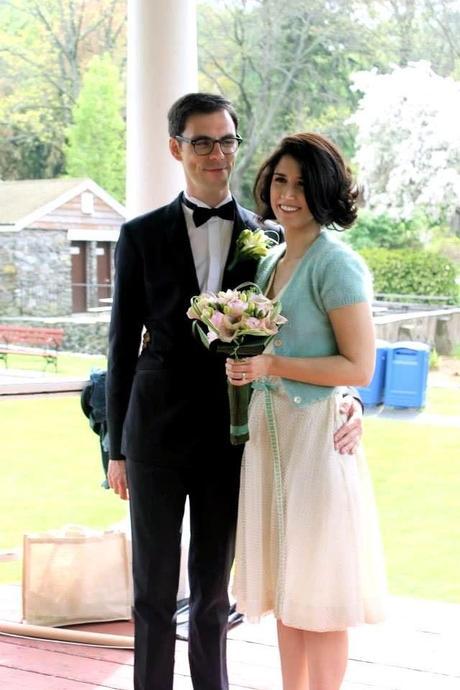 The dress was purchased last year during our trip to L.A at my old haunt vintage shop Ragg Mopp Vintage. Owner Vince who is responsible for 50% of my vintage collection agreed that this
1950's

lace and velvet-trimmed dress would be perfect for a wedding reprise. I paired it with a mint green mohair Ralph Lauren cardigan from the 90s and pink tulle Badgley Mischka heels. Aurélien of course wore his white Repettos.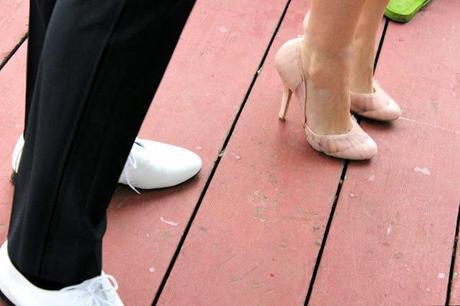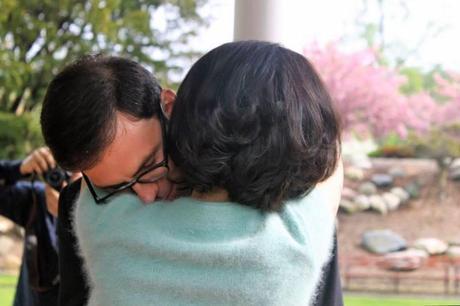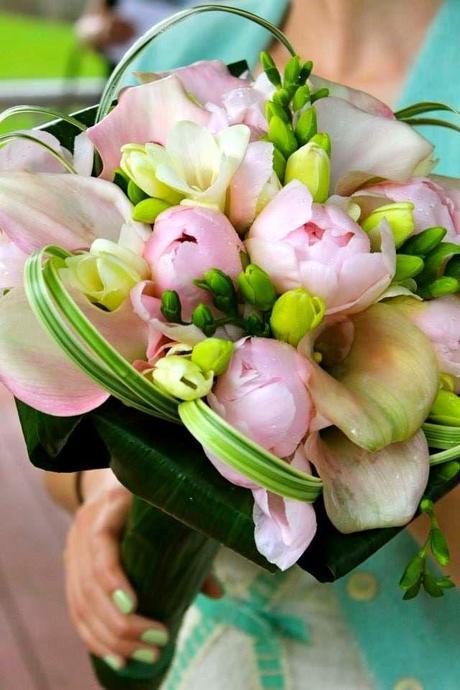 Initially I wanted to redo the fresh mint bouquet that I had at the French wedding but the American mint didn't hold the form, so Kobey at Muscari Flowers put together this blush pink peonies and calla lilies to match my shoes.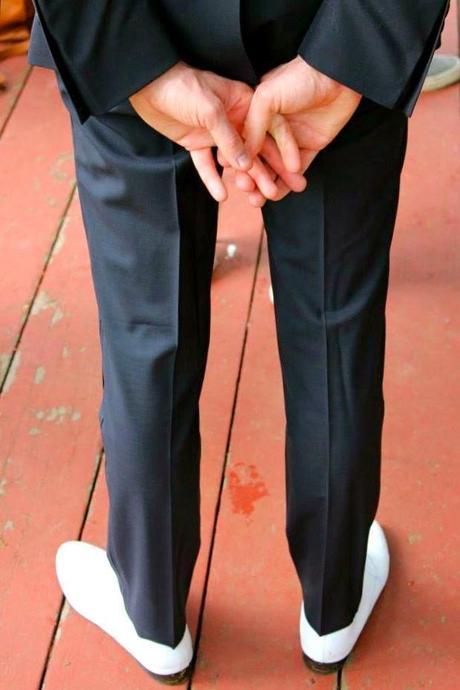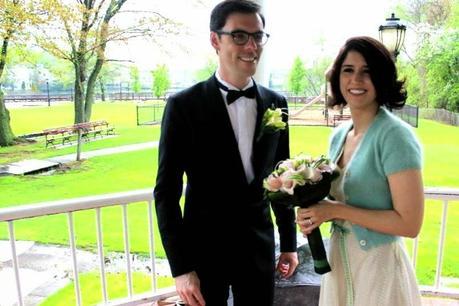 Aurel got his very first American barbershop haircut and shave
at Rudy's. The barbershop all the men in my family have been going to since the 50s.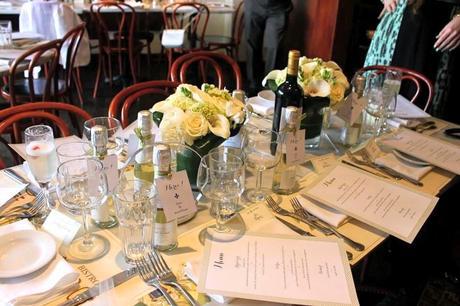 When guests arrived at
Bistro Citron they were offered a French 75 or a glass of Champagne garnished with a strawberry. Servers passed lobster tartines, duck confit tacos, truffle deviled eggs and warm Camembert drizzled in honey.

I have to mention this because this was a detail missing at my French wedding and was happy to have such an inviting cocktail hour the second time. 
Bistro Citron did an incredible job from start to finish. From the inception, the planning, the table setting (they were aware of all vendettas and followed my table plan accordingly) to the impeccable service throughout the dinner.
We, and most importantly the guests were pleased. The restaurant receives nothing but glowing reviews from us. Thank you for helping make our second special day so unforgettable.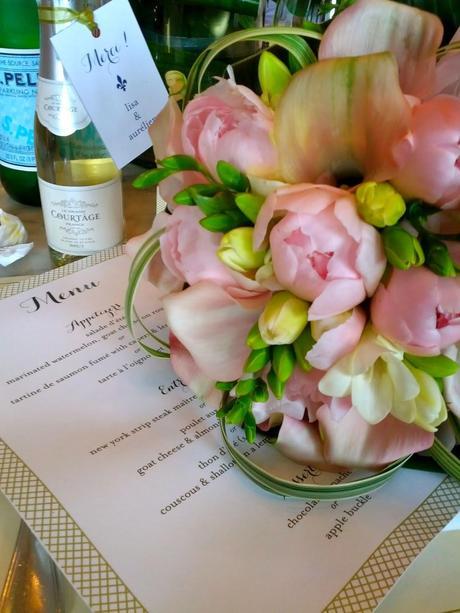 The green trellis menus and tented place cards were designed through site Minted. 
Party favors were mini bottles of Grand Courtage Champagne.
For our pregnant guests or guests in recovery, we offered jars of Albert Ménès rose
petal confiture and vintage box cameras.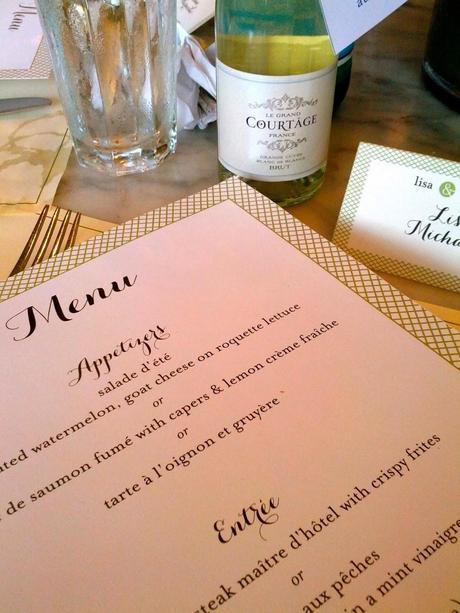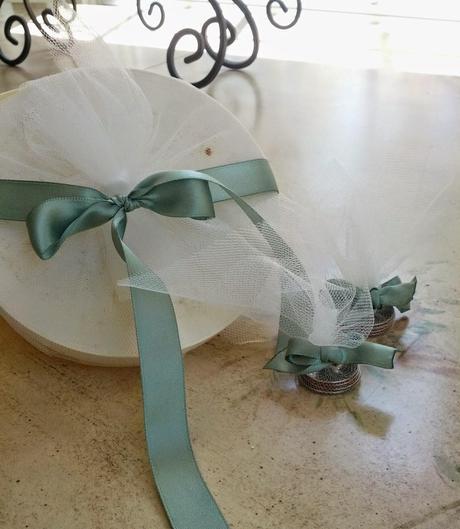 Taking many trips from my mom's house down to the town of Roslyn and never having quarters to feed the meter, we assumed our guests would be presented with the same dilemma. My mom wrapped up bundles of quarters in tulle and mint green ribbon that Jen helped distribute after the ceremony. Yes, it's a bit odd giving our guests a dollar worth of quarters but at least it prevented them from having to get change at the deli!
To truly enjoy the night, we held back from snapping photos at the after party. Without much effort, my mom's house took on a Gatsby vibe (when on Long Island, eh?) with strung café lights and lanterns in the kitchen that extended to the garden, tea lights twinkled in quilted mason jars, vintage Champagne glasses and coupes were set out, the fridge was well stocked with Taittinger, an assortment of Italian and French cheeses, fruit, and sweet meringues were waiting for guests, a playlist of 1930s and 40s jazz played, and of course an outfit change by me. In colors of yellow and powder blue,
Muscari adorned the kitchen and the garden with bursts of spring.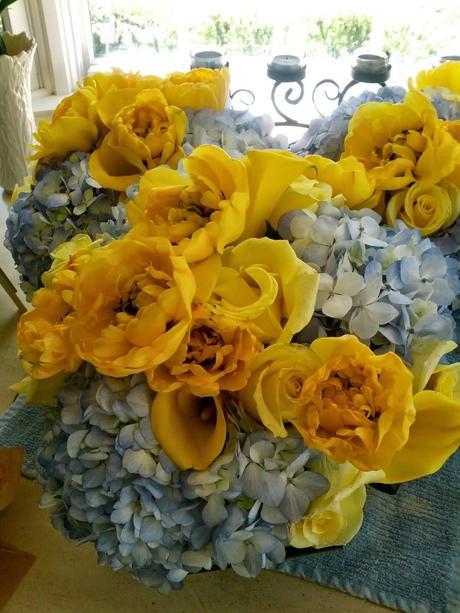 It was the perfect end to an exceptional week. Admittedly, coming back to Paris two days after was a bit of a struggle, something I felt guilty about. This trip has raised some questions for us...how can we manage to somehow live in both cities? My love for both has finally balanced out.
Note: This was not a sponsored post. We were just so pleased with everyone we worked with that we wanted to give them credit for a job extremely well done.