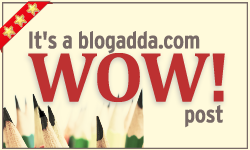 Mukund, was on his third lap of his morning jog at the park. He felt that he was being watched but couldn't figure out from where. In a flash he turned his gaze at a Gulmohar  tree, and there he was. A very familiar face. He altered his direction and sprinted towards the tree. The other guy was turning his face away and Mukund was moving in a circle, and he stopped. He felt a shock and a jolt when he saw Easwar,  his senior at college.
He rewound five years. Then he played the movie in his mind. Easwar was the arrogant bully who made him run errands at college. He had done so many unlawful things for him in the guise of ragging. Mukund was also arrested once, for carrying illegal drugs for Easwar and his friends.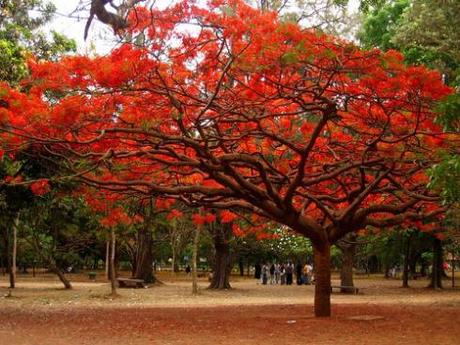 Mukund wanted peace. The only way to get that was to finish college without any arrears and escape from this bully. Everyday was a night mare, for Mukund, since he could not share this with his parents or friends. It was because Easwar's uncle was their college correspondent.
"How did you know I was working in this city? I am now married. Please leave me alone." Mukund pleaded and sobbed with his head down. Gone. Easwar had vanished. He might have come there just to intimidate Mukund. Feeling better, he drove back home and told all  that had happened to his wife Kamini. " I caught him looking at me."  Kamini listened patiently and hugged him and said " Things are going to be alright. Take your day off. Let's go out."
The next morning Mukund was jogging, and he saw Easwar again. This time he did a sensible thing. He called Kamini and said " Come fast. I will keep him busy till you come." Then he persuaded Easwar to sit down on a nearby bench , and he started his chat. He was furious and he used so many expletives at Easwar, driving him and the passers-by, crazy.