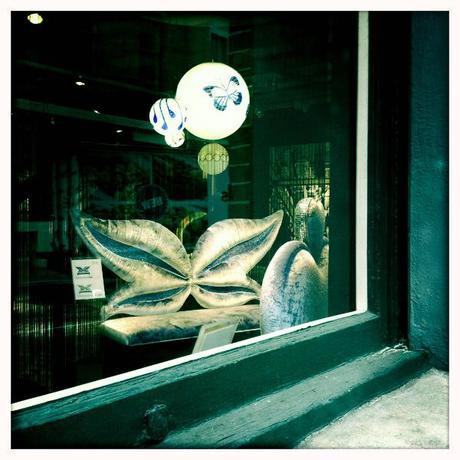 I first posted about this store with the unusual name 'sici' one june about three years ago. I've noticed over the last three years they stopped changing their window displays as often as I was used to seeing. I took it as a sign of the economy. I am happy to report they have recently added a new line to their beautiful mosaics called 'design furnitures'.
why should this matter, you might ask? & no, I am not being paid to hawk their wares. I just noticed that in times of hardship like long economic recessions, (and supposedly we are heading down that path again according to yesterday's news reports) people get creative. if you visit their

link

, check out their video, it's funny.
otherwise, please visit '

abc wednesday

'
if you'd like to see other representations of the letter U, or if you'd like to add your own U representation. 
stay cool everyone!