Normally, here is where I say "well golly gee, folks, long time no see" and then make a resolution against my better judgment to post more for you fine folks of the Interwebs.
(Everything except for the last six words is BS.) 
I've been gone awhile and, as per usual, my posting has been sporadic at best. My other blog has been receiving the majority of my attention, but I don't even post with any regularity there either.
After this post, I'm going to disappear again. I could excuse myself because this is dead week and finals are going to follow shortly after, but you and I both know that if I really felt like updating, I'd certainly do it. Any student knows that watching paint dry can be a good enough excuse for procrastinating on homework and studying.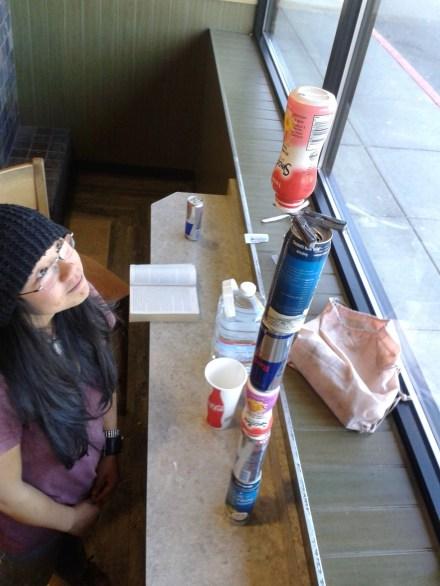 Who says boredom can't be productive?
So I'm not going to whisper sweet nothings in your ear and give you caressing reassurances that I'll stop misusing you. The simple truth is that my mind is mush and I need to rediscover my motivation for writing and vomiting my ideas for you all to read. Dear Reader, you deserve better. So here's what I'm actually going to do:
- First, I'm going to find a pint of Ben and Jerry's.
- Second, I'm going to make my way through the neglected shows in my DVR (Don't worry, Leslie Knope, I'm coming!)
- Third, I'm going to sleep.
- Fourth, I'm going to sleep some more.
- Fifth, I'm just going to post when I'm going to post.
And that's that. I have nothing more to say at the moment, except for I miss you guys and hope to chat with y'all more soon.
Cheers,
SOS