I spent most of Thursday in the Victoria and Albert Museum. With a short break to go to the Hummingbird Bakery and a get a cupcake, obviously. I can't go to South Kensington without having one. I have previously written about the Natural History Museum, and it is still my favourite, but the V&A is becoming a close second. I spent hours walking around the maze of rooms and exhibits and I didn't even see them all.
I know I missed a few rooms of tapestries and I missed out the Raphael Cartoons which I had seen before. However the worst part is I missed the David Bowie is exhibit! I really want to see it but as I might be seeing it with the boyfriend I thought I had better leave it. And it was OK, there was plenty more to keep me and my camera occupied. The diversity of the exhibits is so impressive. One moment you're in a room full of spectacular glassware, then you're looking at models of architecture from around the world. There's theatrical dress, paintings by Constable and religious artefacts. As I walked through a gallery full of silverware I even heard Nirvana coming from a lecture room upstairs. It's a huge building and it still manages to be bigger on the inside.I took a lot of photos in my afternoon and these are just a few. Some of them are a little dim but I don't like using my flash and drawing attention to myself in such peaceful environments.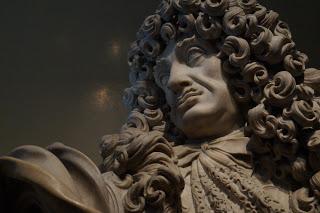 Charles IIOne of the best busts I have seen. I love howmuch attitude Charles II has in his portraits.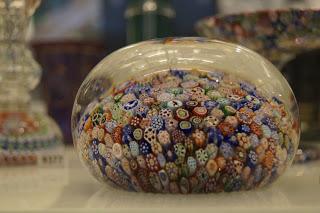 Gorgeous Glassware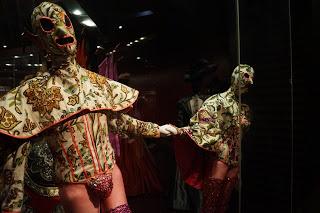 Theatrical DressNot all of the costumes in the collection are this odd, they are pretty spectacular though.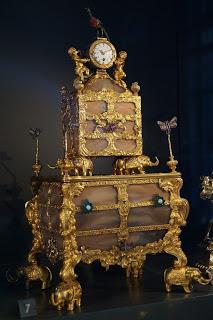 Just a little bit of bling.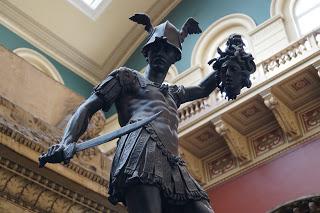 Perseus and MedusaOne of my favorite shots of the day. 
If you like these there are more on my Flickr page, here.