I like supporting Kickstarter projects and this one looks like something that is practical and functional. It's called the Wally Case - it's a wallet and protective case for your iPhone. This seems like the perfect solution to carry my iPhone, a few bucks, driver's license and credit card.  I just love smart people.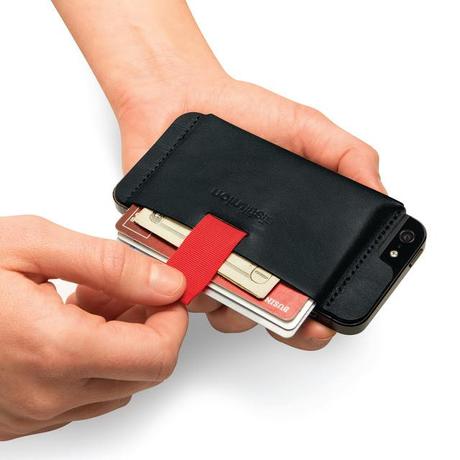 Watch the video below to see the Wally Case and how it works. To fund this program, Distil Union of Charleston, South Carolina needs $15,000 by September 15, 2013. That's 32 days and counting. As of this post, backers have pledged $5,765. I sure hope they get funded because I really want to own one. If you'd like to help fund Wally Case, click here.
Don't know how Kickstarter works?  Kickstarter is a place for creatives to pitch their product and get backers to help fund it. The project creator sets their funding amount and goal date. A backer can pledge at different levels.  For the Wally Case, I chose the black case and pledged the requested $40. If the project gets fully funded, I will receive my case in October of this year. The expected retail price will be $49.99. The $40 I paid will include shipping (within the USA), so I'm getting a bargain!
But here's the nice thing about Kickstarter. If the project doesn't get fully funded, your credit card doesn't get charged! It's their "all or nothing"funding which allows less risk for both the backer and the project creator.
Do you have a project idea? Kickstarter allows projects in the following categories:  Art, Comics, Dance, Design, Fashion, Film, Food, Games, Music, Photography, Publishing, Technology and Theater.  You can check out their project guidelines here.
Wishing Distil Union Good Luck!!!