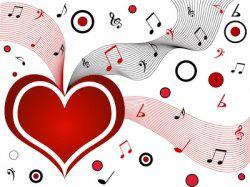 I'm currently trying to plan some playlists for my wedding. We're not hiring a band or a dj. A friend of the family is going to operate an Mp3 player for me. Given that we're not having a dance and there will be no need to request songs, I figure this will be ok.
I'm starting to learn the lingo for wedding music. In a basic ceremony, there's 5 places for music:
The Prelude (background music that plays while guests enter and sit around before things start)
The Processional (when people walk down the aisle)
Interlude(s) (as entertainment, or background music when people sign the marriage license)
The Recessional (music that plays after the first kiss, or when the glass gets smashed, and when the wedding party leaves)
The Postlude (background music that plays when the guests leave)
Most wedding planning websites have all this classical junk recommended. I don't know Beethoven from Bach from Mozart - and those are the only 3 I know the names of. Sure, I can recognize that "Wedding March" song when I hear it, but it's kinda...typical, isn't it?
I decided a few months ago that I'd like the processional music to be an instrumental Disney song. Instrumental is key here. Disney music is really good music, lots of instruments and very well constructed. Instrumental versions of most Disney songs are really wonderful, complex pieces of music. And totally more the mood that I like. The interlude when we sign stuff is going to be another instrumental Disney piece - as long as I can get a version of the track with the first 30 seconds omitted, because it has a really slow start.
Given that the Disney is really "me" centric (even though the processional music is from one of my fiance's favorite Disney movies) for the recessional, I'd like to pick a nice upbeat klezmer tune. That way there's a bit of balance.
Although we are not having a "dance" per say, we will have a first dance after our luncheon (song choice still undecided), and then I'll probably dance with my Dad (song choice yet to be decided). Then, if people are in the mood we'll play some upbeat klezmer and Great Big Sea. I'm not from Newfoundland, but what the heck, I can generalize across East Coast cultures because GBS is awesome. I have several GBS albums, and a growing collection of klezmer. I just need to assemable a playlist and that's done.
The only thing missing is the Prelude and Postlude from the ceremony, and some background music for the cocktail (half)hour and the luncheon. For that, I thought I'd create a second playlist of nice, fluffy, love songs. Stuff that is not too harsh or too dramatic, and would make great background music.
And thus I started on my quest. I went through what I had on my harddrive already, and then I started googling things like "best love songs of all time." That brought up things like "Because You Loved Me - Celine Dion", "At Last" Etta James, and "I Will Always Love You" Whitney Houston. I strongly dislike all of those pieces of music. So then I googled traditional wedding songs, and found lots of "golden oldie" songs. That inspired me to look up the best songs of the 80 and 90s, and then to also read the knots "15 newest love songs" for really recent stuff to balance it. Then I let it stew for a few days, and used my internal jute box to think up a few more. I posted a status on Facebook stating I was looking for love songs, my sister gave me more suggestions that I hadn't thought of.
Now my list is 60. It have songs from all genres and all time eras. However, it is probably most appealing to someone born in Canada around 1983 because it's centered around songs that were popular when I was a teen.
After all that work, I thought I'd share it as a resource for others looking for something similar. So here is it!
Artist Unknown - Chapel of Love
Artist Unknown - All I Have to do is Dream
Artist Unknown - Dream Lover
Artist Unknown - Stand by Me
Aerosmith - Crazy
Aerosmith - I Don't Want to Miss A Thing
Alison Krauss - When You Say Nothing At All
All 4 One - I Swear
Avril Lavigne - Innocence
Backstreet Boys - As Long As You Love Me
Bangles - Eternal Flame
The Beach Boys - Wouldn't it be Nice
Big Mountain - Baby I Love Your Way
Brad Kane (Disney) - A Whole New World
Bruno Mars - Just the Way You Are
Bryan Adams - All for Love
Bryan Adams - Straight from the Heart
Bryan Adams - (Everything I Do) I Do For You
Cake - Love You Madly
Colbie Caillat - I Do
Cyndi Lauper - Time After Time
Deana Carter - We Danced Anyway
Donna Lewis - I Love You Always Forever
Edwin McCain - I'll Be
Elvis Presley - Can't Help Falling in Love
Eric Clapton - Wonderful Tonight
Faith Hill - The Way You Love me
Faith Hill - Breathe
Faith Hill - This Kiss
Flamingos - I Only Have Eyes For You
Gym Class Heroes - Stereo Hearts
Huey Lewis & The News - The Power of Love
Ilene Woods (Disney) - So This is Love
Jackson 5 - I'll Be There
Jason Mraz - I'm Yours
John Lennon - Love
K-Ci & Jojo - All My Life
Lenny Kravitz - Let Love Rule
Madonna - Cherish
Michael Buble - Everything
The Moffatts - Until You Loved Me
Monica - Angel of Mine
The Monkees - I'm A Believer
Phil Phillips - Sea of Love
Rick Astley - Never Gonna Give You Up
Righteous Brothers - Unchained Melody
Rihana - We Found Love
Samuel E. Wright (Disney) Kiss the Girl
Savage Garden - Truly Madly Deeply
Seal - Kiss from a Rose
Shania Twain - From This Moment On
Sixpence None the Richer - Kiss Me
Sky - Love Song
Sonny & Cher - I Got You Babe
Steve Ellis - Everlasting Love
Stevie Wonder - Signed, Sealed, Delivered
The Temptations - My Girl
The Turtles - Happy Together
U2 - Beautiful Day
UB40 - (I Can't Help) Falling In Love With You
Considering most of my personal music collection is angry & political (Disturbed, Drowning Pool, Godsmack, Rage Against the Machine, Pink), I was pretty impressed by my collection of love songs. Even if I'm a little ashamed about the Moffatts.