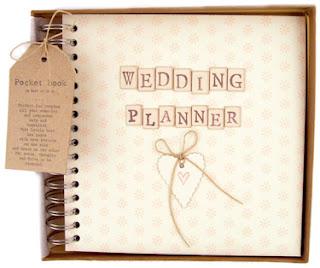 I try to be practical and rational. I mean, I am an social science researcher. I know that's not the same as a physicist, but I do like science, and being analytical, and what not. I know I'm also an idealist dreamer. I'm a lot of things.
But I'm really trying to stay practical and rational regarding my wedding and my marriage, and my money, and my graduation. The Wedding Industry is so damn pushy. Things can unravel fast.
I went home 2 weeks ago to plan my wedding stuff. Somehow I ended up running around in 4 florist shops, buying 10 vases for centerpieces (which I swore I'd never do), freaking out over my dress alterations, and yes, even crying/screaming at my parents because I couldn't get enough done.
Well, I should probably qualify all of that. See, I was home for about 24 hours when I was hit with a terrible stomach flu. I know that I have not had a stomach flu since at least age 10. It was an intense 24 hours of being violently ill, followed by 6 days of really not being able to eat very much at all. For the first 48 hours after being ill, I was literally only consuming ginger ale and dry/stale dinner rolls. About one dinner roll a day.
So I was a cranky mofo. I had to reschedule my meeting with the hotel wedding coordinator and I was pissed about that. I really needed to try on my dress for a seamstress because the bust was waaay too big. The only time I could do that, was on Day 2 of living on nothing but ginger ale. I had lost about 6 pounds in 2 days. I could barely walk to the seamstress place and was loopy and out of it. Then, the seamstress pinned the dress super tight from armpit to hip. I tried to articulate that I didn't want the waist/hips taken in at all (letalone that much) but I don't think she listened. And because I was sick, I didn't get to the seamstress at the first of the week, so the dress wasn't ready by the time I had to return to school.
I've since regained all 6 pounds. I'm eating ok, but still too fatigued to exercise. And I'm scared that my dress is now waaay too small for me. I refuse to "starve" myself for a dress. I bought it because it was loose on me, and now I'm really scared it's cut too small, for a size I'll never be again unless I get another stomach flu (which is still not worth it).
Another thing I need to size is my wedding ring. We bought my fiance's to-be-wedding ring on Valentine's Day, and for my ring I plan to wear my grandmother's wedding band. It has a really quirky and unique setting and I like that. It's not a perfect match with my engagement ring because it's two-tone gold and have an extremely narrow shank. But since I have to get it sized anyway, I might ask for quotes for how much a wider shank will cost. Even if it can't be done right away, it's something I can do at a later time, like for a future anniversary.
Now onto flowers. I didn't want to go to a "real" florist with appointments and swanky, pushy/poshy attitudes. I attempted to order wedding flowers from 2 supermarkets, but was turned down. So then I randomly burst into 2 florist shops. One wouldn't talk to me without an appointment. The fourth listened to what I had to say "I just want single blue hydrangeas as centerpieces." She gave me a price quote ($10/stem), and said all I had to do was order 4 weeks in advance. Deal. Easy. Ok.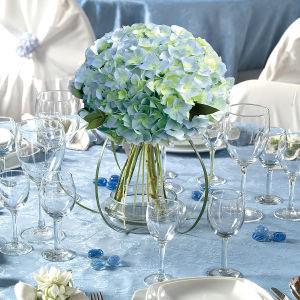 Then I went and met with the hotel wedding coordinator. That was so bride-y. Like, I sat with my family in a swanky restaurant, talking over everything single little detail for 2 hours. I'm sooooooo glad my parents and sister do not discuss and deliberate things at length forever. It would have taken us the entire week. Instead, it was a lot of "Yup" and "Yes, Exactly" and one sentence replies and still took two hours. I had done a ton of research before hand, had discussed things with my fiance at length already, and had answers for most things (meal choices, room set ups, utilities requirements, etc.) So it went really smoothly.
We also go to see the room and plan on the set up in vivo. My dad even took measurements for the risers and everything went pretty well.
A few unexpected things happened. I need to borrow a docking station for my mp3 player in order for the music to work (but my neighbor who is doing the music has a docking station so it's not problem). Also, the "included" vases that the hotel supplies as centerpieces are huge, 12" high, 1.25L sized glass squares. Centerpieces are such a ridiculous thing to deliberate over. They don't influence if I get married or not. But I didn't want to leave the centers of the tables empty, and I didn't like any of the options of what I could do with this monoliths of vases, and I had *just* figured out the flower stuff.
So somehow, I ended up buy 10 little, low vases (that look like small drinking glasses) at Walmart for 97 cents each.
It's so easy to get swept away and make a "Dollarama Wedding." It's so easy. While at Staples to purchase storage boxes, I came across a blue and white bouquet that was on bridal display table. Turns out, a family friend who works at Staples had made it with supplies at Dollarama and it only cost $6. My Mom wanted to replicate it, but I knew that once I caved in on the petroleum based flowers from Dollarama, it would all be downhill.
As pro-fair-trade as I am, I'm not against Dollarama, or saving money, or using inexpensive things. However, once I open the doors to allowing inexpensive things that I don't need to be included in the wedding, this will create an uncontrollable tidal wave of people suggesting, buying and supplying "inexpensive" things I don't need. And all that cheap stuff adds up and becomes not so cheap, and that inflates the cost of the wedding and just complicates things.
Plus, if you're not going to go with a "real" bouquet made of "real" flowers, then I think you shouldn't do flowers at all. You should do something different. Something that is not trying to pretend to be flowers.
So I resisted.
This reflects the numerous wedding elements me and my fiance were not counting on including. Other omitted elements include unity candles, ring bearer pillows, flower girl baskets, bridesmaids bouquets, garter tosses, and cake toppers. I'm receiving a lot of peer pressure to have a cake topper, and although I admit it'd be cute to see little version of me and my fiance, I think it's intensely narcissistic and oddly auto-cannibalistic. But yes, I fully disclose that sometimes it's fun to picture possible representative avatars taken from pop culture, like TMNT (Leo & Mona Lisa), Xmen (Nightcrawler & Scarlet Witch), Disney (Eric & Belle), and Zelda (Zora Girl, Hyrule Boy). And that's evidence of how powerful the crazy wedding industry truly is. And then I see things like the following image, and I shake myself back to reality and remember that cake toppers are ridiculous.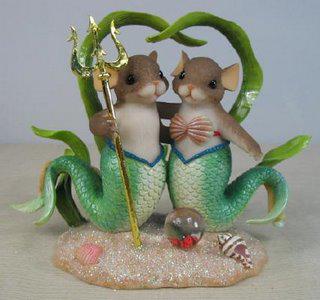 Seriously, who wants to be represented by Mermaid-Rats? Eek. So cake toppers are a no.
Besides, there's lots of things you can do without a cake topper. I happen to really like this cake: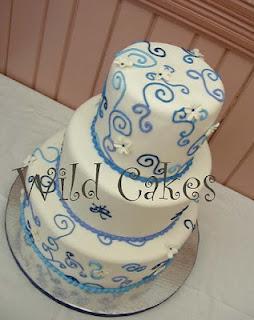 Of course, we will not have enough guests to warrant a 3-tired cake. But it'd be cool if it just had neat swirls on top like these cupcakes - maybe in a fibonacci pattern.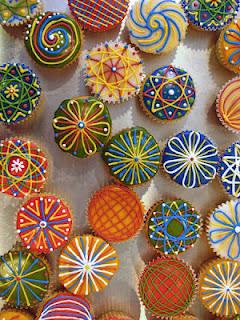 One element of the wedding that we weren't planning to include was the honeymoon. This wasn't excluded for the same reason as the above mentioned elements. Instead, we wanted to conserve our resources and think more economically.
But, that was before I had a talk with my folks (about 2 days after yelling and screaming at them when I was a hungry crazy person) and my parents decided that they'd like to give us money to spend on a honeymoon. Money that must be spent on a honeymoon.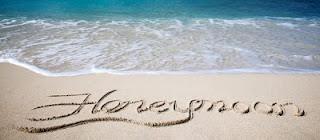 So, I get to procrastinate and fantasize about honeymoon locations.
I was originally thinking somewhere close to home like Quebec City or Newfoundland, but then thought it'd be better to go somewhere warmer. Then I was thinking Cape Cod, but flights into Boston are crazy expensive. Then I was thinking Myrtle Beach, but my fiance's already been there. So then, our sights moved to the Caribbean.
I did a lot of research on Jamaica, but there's not that much selection in our price range, and lots of talk of high crime rates. Then I checked out Cuba, and was impressed at the number of resorts, the options and amenities at resorts, and the reviews on Cuba safety.
There's a couple of drawbacks. Because flights to and from Cuba only go twice a week, we can't fly there until 3 days after the wedding, and then we need to choose between staying 3 nights or staying 7 nights. And there's some complications related to the political scenario, like exchanging money is more complex because it can only be done once you arrive, and I read that electronics and computers are heavily monitored and sometimes need to be registered at the border.
No one in my family has ever 'gone south' so this is completely new to me.
Have you ever 'gone south'? What should I expect? What should I consider? Can you recommend a place? As it's a honeymoon, we won't be interested in lots of "touring." I'm not a heavy drinker (I barely drink) so a place that has more than booze and sand would be good. For example, some nightly musical shows, nice pool areas, sports courts or activities areas is appealing.