So another week has gone by and sadly my little girl is going to be 10 months in less then a week and what is even more sad is that I will be back to work in 2 short months UGHHHHH!!! I still cant believe how much time has already passed. It feels like just yesterday we were bringing her home and I was so excited to have all the time in the world with her every day.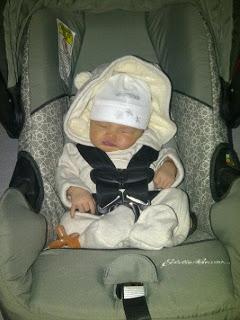 She barley seemed like she would fit in her car seat and now she is about to burst out of the straps!!
Anyways onto our week update which isn't much anyways because this week was FREEZING all day everyday basically and yes this momma was a little to afraid to bring her out in it, in case certain parts of her cute  little body that wasn't fully covered up would just get too cold. Even just going to Wal-mart 15 minutes away from us was a mission from the car to the store. Way too cold for our liking. So this week was basically a lot of indoor playing time and taking TONS of self-pictures of the both of us. Before I get to the photo bomb of pictures I wanted to show you all a cute video I got of her trying to crawl up the stairs. Baby girl would rather learn to crawl up stairs before trying to walk up them. Please also excuse how it is sideways, I have the crappiest camera out there!

Now back to all of our self pics we took together and all the funny faces I took of her!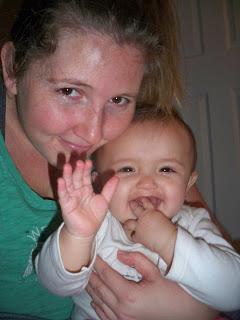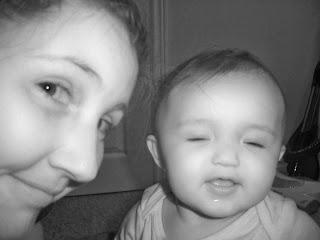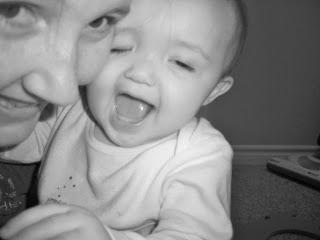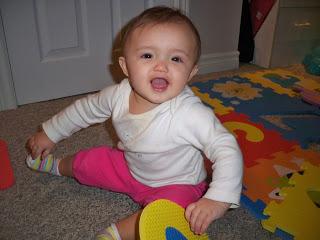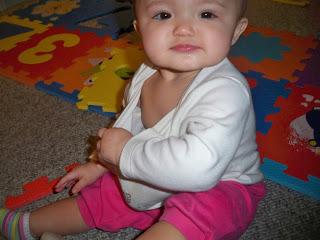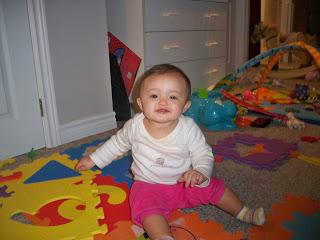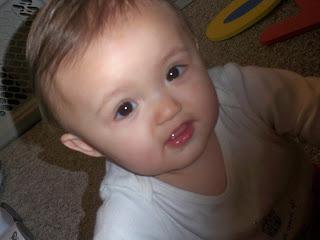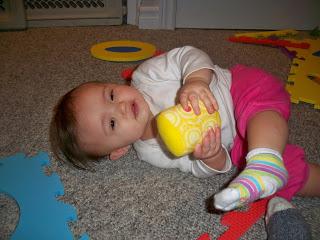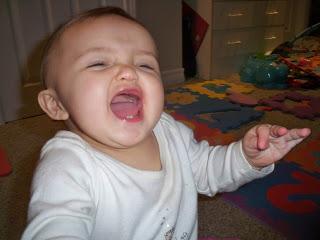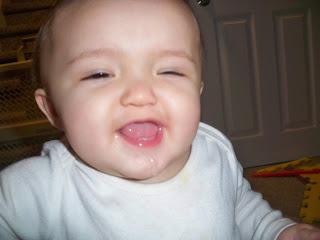 She also loves to try and help out with her bath with daddy and trying to get the bucket to put the water in her tub...so precious.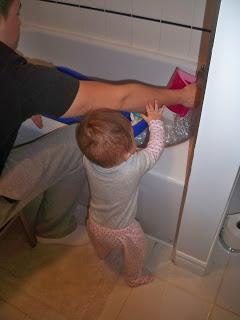 Saturday night we ended up seeing some of our favorite friends of ours and Belle's to watch the UFC fight and just hang out. She had so much fun she ended up sleeping the whole way home and for most the of night which is rare.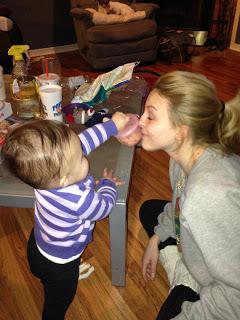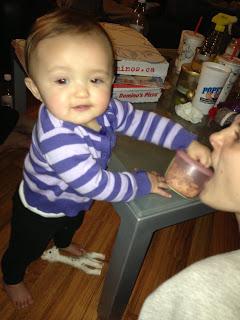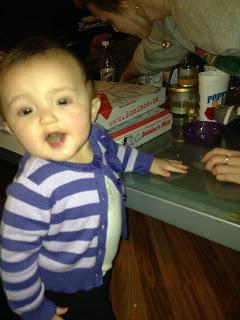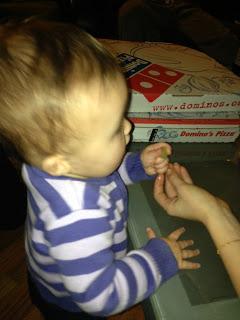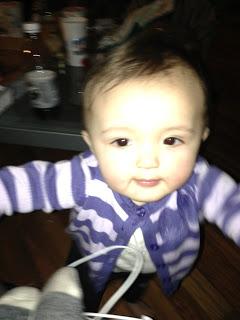 Well I hope you all had another great weekend as we did. I also wanted to let you all know to keep a lookout for tomorrow as I will be participating in 2 giveaways and there will be some amazing things to win and also some great new blogs to follow. The giveaways both start tomorrow at 8am.
Until Next Time XO