[The retired and gravely ill former
dictator
ruler of Cuba, Fidel Castro, has reportedly invited the much celebrated Indian Olympian boxer Mary Kom to move to Havana, accept Cuban citizenship and represent the nation as its first woman sportsperson in the sport. This has purportedly been the result of Namibia Flores, Cuba's only woman boxer, leaving the nation to pursue career prospects in the United States.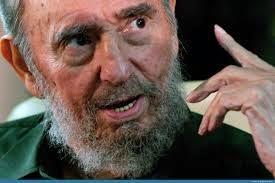 Will you come?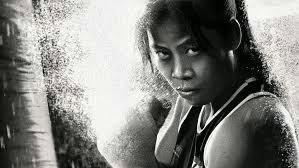 Do you think so?
In March 2014, the Cuban Sports Minister was reported saying, "What are you talking about? Women's boxing? Women cannot do boxing! Women can run and play tennis. Boxing is a man's game. All this is just US propaganda." They now seem to have changed their tune.
The Indian Boxing Association is outraged and up in arms against this request by a friendly nation. Vijender Singh, eminent sportsperson, Olympic Boxer and judge-of-a-bunch-of-illiterates-on-a-crappy-television-show says, "Cuba is country? Really? They want Mary Kom? I have in pen drive. They want boxer Mary Kom? This is wrong. Bhai aisa thodi chalta hai? How can they just say they want Mary Kom? We want Mary Kom. We want medal. No, no, no, this is not possible."
Sarbananda Sonowal, Indian Union Minister of State for Youth Affairs and Sports (Independent charge) has expressed concern over the matter. Mary Kom is an icon for the little girls of the nation. And I believe that she is very patriotic even if she is from an Eastern state. I have contacted Mr. Bhagwat to convince her to join the organization too. After that, let's see how she goes."]
[This is my article for the Faking News website. You can and probably should read it here:

Fidel Castro invites Indian boxer Mary Kom to represent Cuba

]
Note: This post has been written for Faking news. Did you notice the 'Faking' before the word news? That's because this is a parody of mainstream news and is supposed to be taken in jest and humor.
Images courtesy of: Google Images.