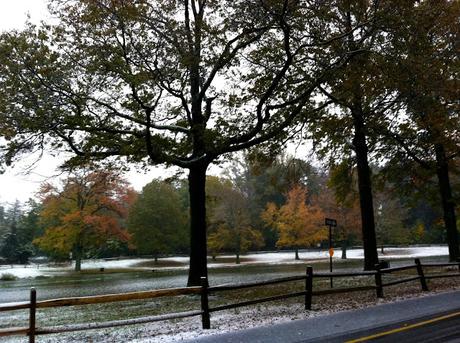 If you were to ask me right before I stumbled upon this photograph, I would've guessed it was just 3 years ago at the most - only to be shocked when I looked at the date. Ian was still in high school when it snowed that Halloween weekend! Then I remembered driving him home from school and snapping

this scene

as we circled around the other side of this pond - wherein a very brief moment, everything became illuminated by our sun. It was considered a

nor'easter

and wreaked a fair amount of havoc on Long Island residents who endured power outages, fallen trees and a slower than usual LIRR.
It will be a bit chilly this Halloween, but so far, thankfully, there is no snow in our forecast.