Why is a kiss over rated?
Love's thrall behind closed doors
   naked..
Deep inside their world under blankets
   Bodies heated. But a kiss is what's needed?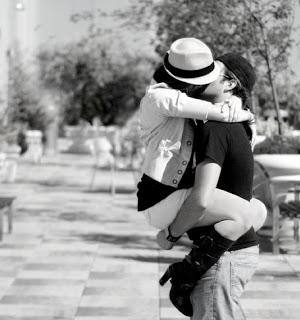 A soul left to wander alone
   For long without the lover's embrace
Will oft find it easy to moan
   In silent prayer for a wanton kiss.
But why is it that a kiss
   Is so over-ly rated?
When a touch could warm the heart
   And touch the soul- lust sated.
No body can tell what it is
   That takes place during a kiss
A touch can warm, but only a kiss can calm
   The frothiest of frothy hearts in a bliss
And even if there be some one
   To kiss you. A trail of breath you bated.
You will still wonder, butterflies in stomach
   Why-oh-why is a kiss over rated?