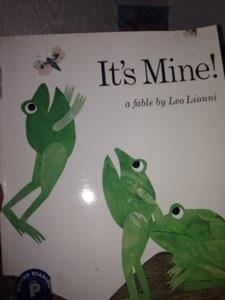 I find it incredible that some parents don't read to their kids. Absolutely incredible. Bedtime routine should ALWAYS consist of a book, whether it be a picture book or a book with words.
Children pick up skills for reading from they are knee high to a grasshopper. I started reading to Oodie when he was 8 months old with picture books. By the time we got to 12 months, he didn't have the necessary skills to say the words but he had the vocabulary already learnt in his mind and was able to 'point' to the pictures. Believe it or not, this IS reading.
Pre literacy activity is vital to all pre schoolers before they get to nursery / pre school or kindergarten.
Children shouldn't be made to feel like reading is a chore, let them choose what they want to read, if it's a Batman annual it's absolutely fine! No-one says they need to be reading Roald Dahl by the age of 4. Let them discuss the pictures with you, let them build the story, ask questions, get answers.
- what is happening to Spider-Man?
- what is Batman wearing?
- does he look sad or happy?
Building vocabulary from a young age is extremely important, especially in ESL learners. Whether your child's first language is English or not, reading strategies should always be the same with young children, the same can be said for Arabic. Talk to them, ask them questions. It's not rocket science. Ignore your child now and they will struggle by year 5 or 6 to string a sentence together. Ask why NOW not then, because by then, it will be too late.