It's been 69 years since India became an Independent nation. The leaders that formed the government then thought that the time was right for India to govern itself. The government today believes that India is ready to be part of a committee that aims to keep the world secure, the United Nations Security Council (UNSC). To this end, they have been looking for support from every quarter with the constant spate of
foreign visits
Prime Minister Narendra Modi has already made to several nations since his government came to power in 2014.
They feel the time is right for India to take its rightful place, seeing as it considers itself a leader in Asia. It is looked upon by various South Asian nations as a big brother, an insurance policy of some kind, against the threat that an aggressive China poses in the region.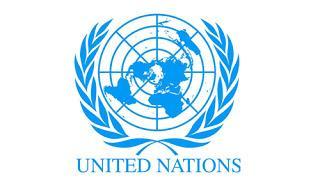 For & Against India's seat
But India has apparently failed in impressing contemporary world leaders who have opposed India's most recent bid to restructure the UNSC like its reluctant friend US President Barrack Obama and its long-time ally Russian President

Vladimir Putin

. The third nation, China, in spite making tall claims of friendship during President Xi Jinping's diplomatic visit, is still a regional rival along with another claimant to a permanent seat, Japan. However, the other two permanent members, France, under President Francois Hollande and the

United Kingdom

, under Prime Minister David Cameron, support India's bid.
Other Contenders
Along with India, the other G-4 nations, comprising of Germany, Japan, and Brazil have all longed for a permanent seat in the UNSC. Germany, because of its GDP, which is the fourth largest in the world, Japan, because of its regional (albeit muted) power status in Asia, and Brazil, by virtue of being the only regional power in South America.
Shortcomings
Although India is slated to be the most populous country in the world by 2022, although its economy is great as an emerging market, although it has a stable democratic structure and although it is a responsible nuclear state, India hasn't exactly been doing what one would expect members of a 'security council' to do.
India hasn't sent help to the coalition fighting terrorist groups outside its borders
India is not involved in helping bring back a democratic government in Yemen
India didn't until very recently stand up for or attempt to mediate the conflict brewing in the South China Sea.
India hasn't spoken up on human rights issues in the Israel-Palestine conflict.
India stood passively by in the Iran nuclear deal.
India hasn't done anything for the Rohingya refugees from Myanmar.
When you take a look at all these conflicts that India has deliberately avoided, stayed out of, skirted or just verbally condemned, it is hard to imagine that this country is a regional power which will do anything at all, even if it does get a permanent seat at the UNSC.
Favourable Statistic
However, there is one thing that certainly goes in India's favour and that is the number of personnel it has sent to the

United Nations Peacekeeping Force

. India has sent 8,112 people and is third in terms of this contribution, Bangladesh and Pakistan holding the first and second positions respectively. The permanent members come nowhere close to matching these numbers.
Unfortunate Reality
However, merely these numbers cannot hide the fact that India has in fact chosen neutrality and made the decision to stay aloof from world conflicts even in this age of co-operation. Although India now contests that it just needs a two-third majority in the UN General Assembly to get a seat, the problem is that India might fall short on its claim to be able to handle that much power without taking on responsibility.