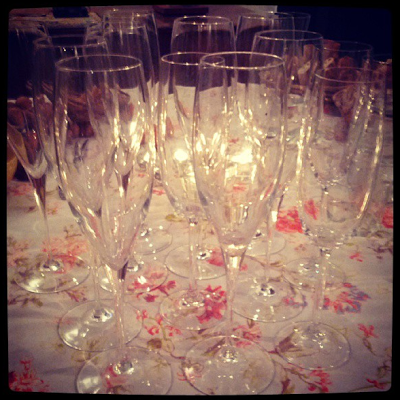 With the autumn season comes the influx of events, socials, and friends. With the lull of the summer long gone, the rush of early September thankfully settled in, early October, I have come to realize is when we all start to resurface socially.
Me being someone who adores autumn (but really, what girl doesn't?) as well as throwing shindigs, Sylvia of Finding Noon picked a perfect partner in crime to co-host an event at her "reading atelier" to celebrate Francophile author Juliette Sobanet.
Wanting to be direct and clear with the intentions for the evening, I came up with this for the title of our little
fê

te...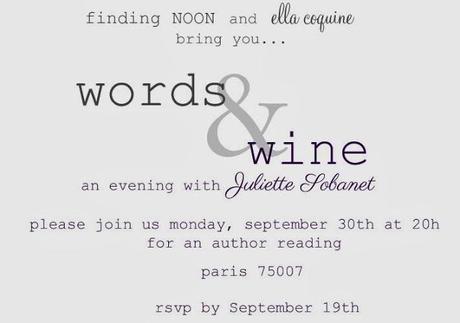 Keeping it simple and elegant, the space was sprinkled with glowing tea lights and fresh flowers. Add a Hotel Costes playlist to enrich the mise en scène, glasses brimming with bubbly, a few nibbles and a gorgeous guest list (I'm talking to you ladies!), and you have yourself an event! I couldn't think of a better way to celebrate on a Monday night in Paris.
Juliette delighted us with reading an excerpt from her book "Dancing with Paris", followed by a Q&A session. Our guests asked insightful questions prompting Juliette's refreshingly honest responses in regard to her writing process, time management, the excitement of quitting her day job, and the glamourous projects she has in the works.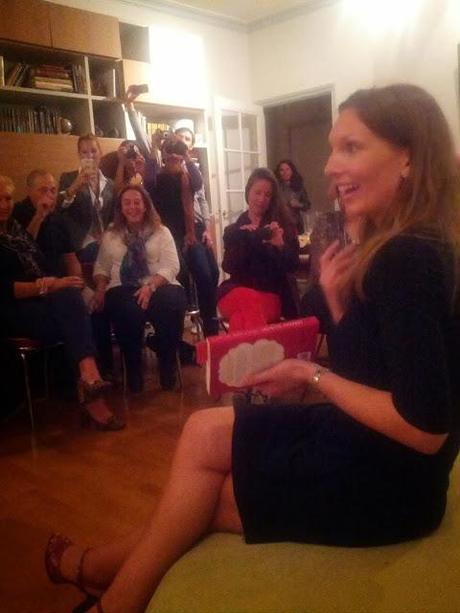 Many of us walked away feeling inspired; Juliette was candid about the amount of work that goes into writing a novel but also charmng and warm, not making it feel unattainable. Being in a room of women who in one way or another are following their dreams with their own passion projects, be it writing, cooking, illustrating, farming, you could feel the creative energy igniting.
Kicking off autumn by celebrating an accomplished author in the company of equally inspiring women, I anticipate what else the season has in store. It's only just begun!
If you're not familiar with Juliette's work, I recommend starting with her first novel "Sleeping with Paris". If you're a fan of this blog, I promise that you won't be dissapointed.
To see more photos from last night's words + wine, click here to the Facebook page of Mary Kay's Out and About in Paris.