Thank you, CanterburyVinesStudio, for making my day! She picked one of my cards for her Yellow and Pink collection on Artfire. This is my first feature on Artfire!!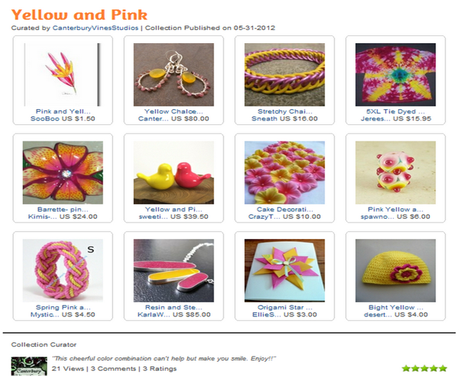 ----------------------------------
I've been working on bags and here is the one I made for my penpal from the Netherlands: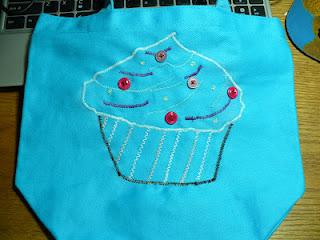 I also made one with stars on it for my friend, Hanayo. I hope they both like the bags! It's all experimental right now. I'm trying to generate some design ideas.
Tomorrow is my dad's retirement party #1 and his birthday. So I will be baking today the following: cinnamon maple rings, chocolate chip and honey butterscotch chip cookies. Cookies are so much easier for potlucks anyway (vs. cakes or cupcakes) and who doesn't want a birthday cookie platter? I'll post pictures of the madness.
Have a fantastic Thursday!