Yes! It's 100 days till our wedding day. I'm excited and at the same time panicky. I think we still have a lot of things to do. I'm worried that there might be a detail we will forget.
Anyway, to start off our countdown. Here's our church and reception venue:
Church:
OUR LADY OF FATIMA PARISH
We will be getting married at OUR LADY OF FATIMA PARISH in Binakayan, Kawit. As I said before, our original plan was just to have a civil wedding. But upon seeing this church, I opened to Lee the idea of having a church wedding. After discussing the pros and cons and after seeing the church and its altar, he eventually gave in to my idea of a church wedding.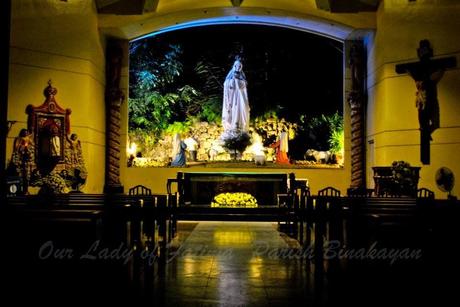 Reception/Preparation Venue:
SOPHIA'S PLACE
This is our first and only choice for a reception venue. Why? First, because it is near the church. Second, my step-dad know the owner so we can get a discount. Third, the venue has a mini house which can double as a preparation venue. Fourth, the rental fee is very reasonable. Fifth, it is not that big nor that small. It can occupy our guests without the feeling of being too crowded or too big/spacious. Sixth, there is a swinging chair on the venue's mini garden, there is also a mini gazebo and a fountain that goes well with our wedding theme, RUSTIC CHIC. The pros are just endless and there is no any con we can think of.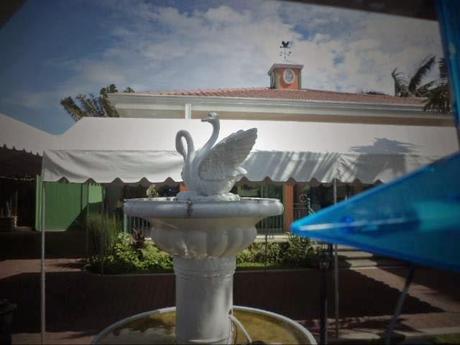 photo grabbed from Sophia's Place Facebook page
#100daystogo