Baguio City is also known as the Summer Capital of the Philippines(because of the cold weather here) or as the City of Pines.
After visiting Manaoag, we went to Baguio since it is just 2-3 hours ride away from Manaoag via Kennon Road.
There is a terminal of UV Express going to Baguio just across Manaoag. Fare per person costs 90 pesos. And brace yourself for a total roller coaster ride since their route is via Kennon Road. Good thing Althea is sanay na sa byahe.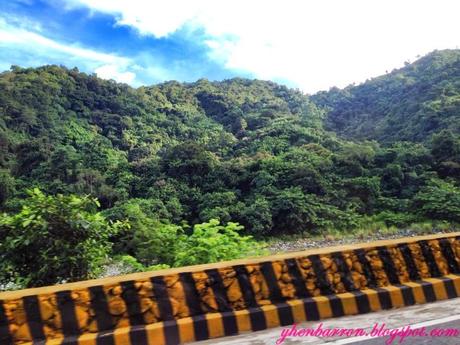 We left Manaoag around 6am and arrived at Baguio around 9am. We stayed at Baguio for one night only(Sept6-7) since may mga pasok na lahat kinabukasan.
Here is our itinerary, expenses and other details of our Baguio trip:
Day 1:
*We arrived at Baguio around 9am.
*We went to Cafe by the Ruins which is within walking distance from the UV Express terminal. The restaurant has a nice ambiance. The restrooms are clean. The food was great though I find it a little bit pricey. I heard from Lee's mom that everything in their menu was home-made. We ordered Tinapang Bangus for each one of us and Mushroom Omelet for Althea. Tinapang Bangus was very tasty. The mushroom omelet was so-so for me. All meals also come with mixed fresh fruits such as dragon fruit, mango, pineapple and papaya and fresh fruit juice or tea.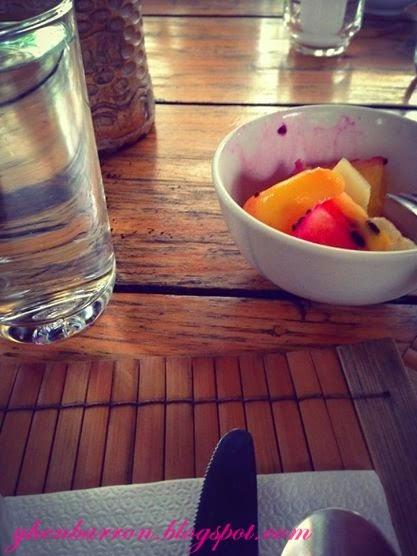 *After having a heavy breakfast, we now went to La Brea Inn. Rooms here costs 1,200pesos and up per night. The rooms are spacious and clean. Water coming out from the heater is medyo mahina. Maraming malapit na restaurants. In fact, katabi namin ang Yellow Cab. 

 Burnham Park is also near La Brea. Staffs are also nice and accommodating.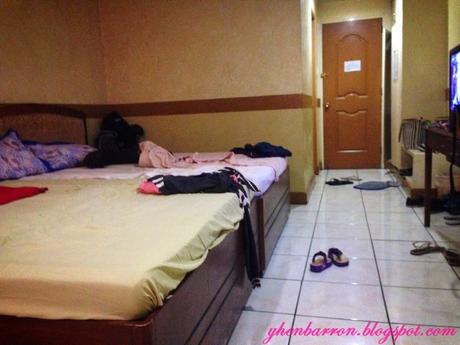 *Mines View Park- maraming souvenirs dito like bags, knitted cardigans etc. Fleece blanket here also just costs 180pesos for a king size. Sayang nga kasi ang dami na naming bitbit. Picture taking with Boomer, the St. Bernard dog, costs 50pesos for two poses. There are also horses for picture taking, 10pesos per pose. Marami ding inihaw na pusit and mais.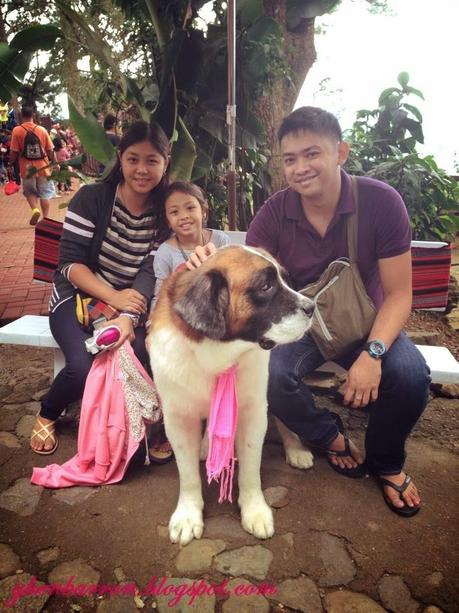 *Kiwi's Bread and Pastry Shop- it is near Mines View Park. The owner is a Kiwi, a citizen of New Zealand. Their breads are delicious and very affordable. L's mom bought a kiwi muffin. It is moist and fluffy and only costs 25 pesos. Btw, the muffin is big. Their triple chocolate cake is also very sumptuous. L's mom ended up ordering different kinds of bread and pastries that we will just pick-up on the next day, before we go to the bus terminal.
*Lunch at Chef at Home- I expected a restaurant actually but this one is just your plain old carinderia type but a little bit leveled-up. 

 The place is clean. The restroom is also clean. The food was also superb. The owner was there during our visit, which is a foreigner, and he told us that they are opening a new branch in Manila. Try their chicken in sweet and spicy sauce. 


*Wright Park - by the time we finished our lunch, Althea was already grumpy. So we went to Wright Park for some horseback riding. Horse back riding costs 200pesos for 30minutes and 300pesos for one hour.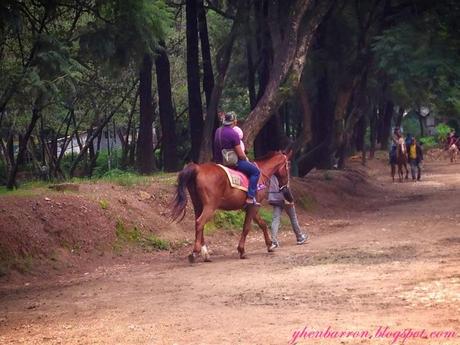 *The Mansion - It is just across Wright Park but rain is already pouring down so no more picture taking. :p
We then went back again to La Brea Inn. Lee, Thea and I took a nap after taking a bath while his mom and younger brother went to the market to buy some vegetables. We woke up around 6 or 7pm for dinner.
*Canto - Canto is one of the restaurants inside Ketchup Food Community. Only L's brothers went to Canto and just ordered our dinner for take-out. They bought full slab lomo bbq ribs with mashed potato and salad. And the price? 350 pesos! Where in Manila can you buy a full slab that is worth 350pesos? 

 And no, the quality and taste was not sacrificed. In fact, it is very sulit!
*Night Market - every night from 9pm until 4am the following day, outside Burnham Park, one street lane was closed to give way for this night market. It is an ukay-ukay madness. Aside from ukay-ukay there are also few stalls that sell brand new bags and clothes, silver accessories and also street food.
Day 2:
*Buffet breakfast at Le Monet Hotel - The ambiance is nice and very elegant. Food choices was limited. I'm not that impressed actually even with the taste. Even Lee and his brother, who are both chefs, are not impressed with the food.
*Burnham Park - boating costs 100pesos for 30 minutes, additional 50pesos if you want ng tiga-sagwan. There are also bike for rent but I forgot the rates.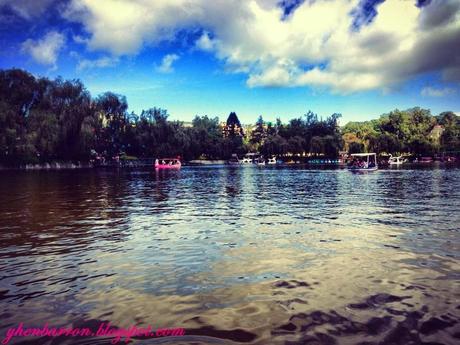 *We then went back at Kiwi's to pick-up the breads and pastries.
*Lunch at Slaughter House - maraming karinderya dito. With our taxi driver's suggestion, we tried the karindera sa may far-left side. We ordered beef kalderata, bulalo and papaitan.
*Packed-up our things back at La Brea.
*We then now finally went to Victory Liner Bus Terminal around 1pm. Our bus will arrived at 1:40pm. Btw, L's mom already made a reservation the day before our trip back home.  We left the terminal around 2pm. We had two stop-overs.
We arrived at Pasay around 9pm.
It was a very tiring trip but it was also a fun and memorable trip.