For the 4th, we headed up to Vermont to spend time with family and take advantage of the beautiful lake and mountains. We spent the days outside, soaking in the vitamin D!
I did a pretty good job of following my own tips for staying healthy on the 4th of July. I enjoyed myself but didn't overdo it too much! I went on long walks or ran every day which was a huge accomplishment! However, I am on a serious kick to get back in shape, clean up my diet and feel better about myself because things have gotten a little out of control…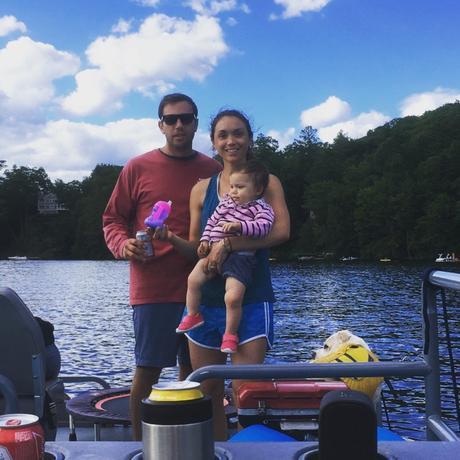 It was Emerson's first time on a boat. She did great, except really wanted to run around, which just isn't possible!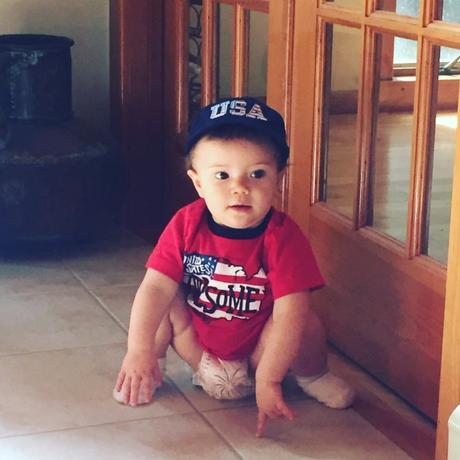 Every July 3rd, the locals put on a firework show on the lake. We all go out on the boats and watch the show from the water. It is such a fun tradition.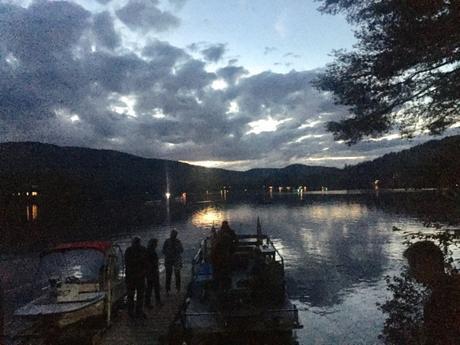 My mom and Emerson had matching shirts on. My mom was super excited!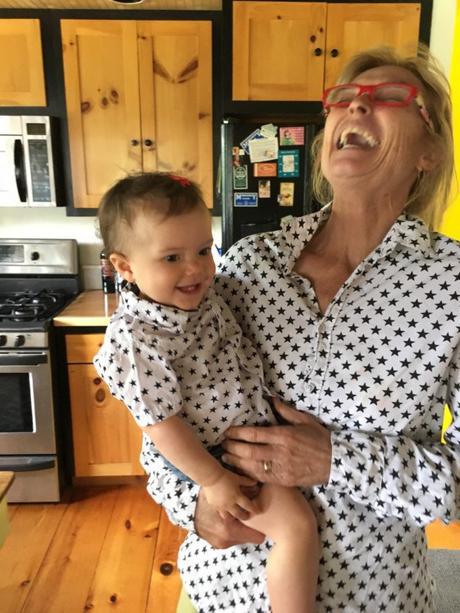 Vinnie and I met up with some friends and went strawberry picking. Emerson LOVED the strawberries. They were super fresh and juicy. I can't remember if I have ever been strawberry  picking but it was really fun and family friendly. And cheap! I love apple picking in the fall but it's always so expensive for a bag. We got 2 large pints of strawberries for $4.50… score!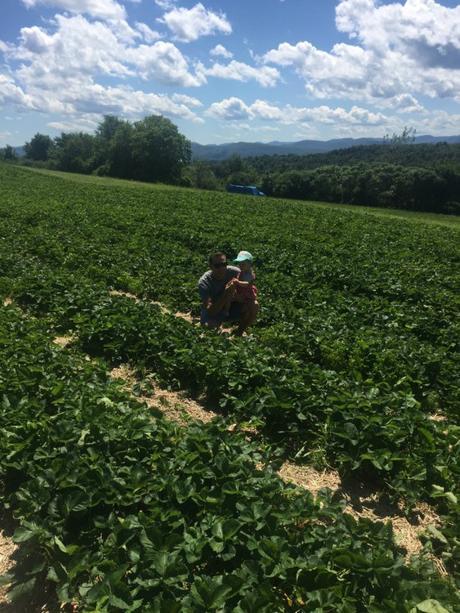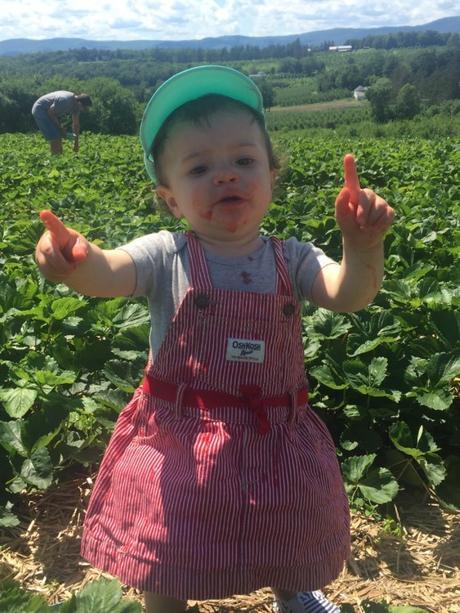 I hope you had a great 4th!