For years, I have been going back and forth, starting and stopping with doing something in the health and fitness industry. I first started this blog in 2011. I often kick myself for stopping because I know it could of been very successful especially seeing how the industry grew. A lot of the bloggers who I started with are very successful now… oh well! I can't look back. But, my point is, I have wanted to blog, share my journey, and help people for over 8 years but there has always been something holding me back. Whether it was the judgment from others or my desire to have perfect pictures, I always found a reason to stop. I would stress trying to take the perfect picture or get bummed out if I heard someone say something condescending about my post. I would second guess what I was doing and ultimately stop posting, only to restart several times. I wanted everything to be perfect and no one to say a bad thing about me. I know now that is an impossible feat.
Patience, persistence and progression are WAY more important than perfection and people will always be haters.
That is why, this time is different. I have been working really hard to do what I WANT to do, to follow my heart and make my own decisions. People will always say things and have their own opinions but I am not going to let that get to me. I am going to do what feels right for me.
So, here I am!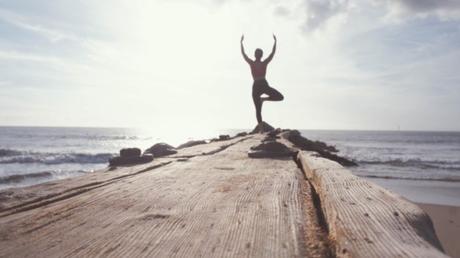 I am enrolled in Nutrition School to become an Integrative Nutrition Health Coach. It is a year long program online and will teach me all about nutrition and help guide me in becoming a Health Coach.
My goal is:
To document and share my experience here. I think my personal journey will help others in similar situations.
To start my own Health Coaching Business to help others find balance in their life.
Ultimately, grow my Health Coaching Business so that I can do it full-time and no longer have to work a 9-5 desk job!
The program is a few weeks in and it's taking me a while to take this step and put it out there in the world. But, I am ready! I want to do this and I need you to help hold me accountable!
I truly know I can do this. I also know it's not going to be easy while working a full-time job, raising two kids and trying to workout/stay healthy. This will be my biggest challenges but I'm ready to take it on because it feels right.
I will need to be disciplined and work at night after the kids are asleep when I usually watch tv. I will need to be motivated and get up early when bed is feeling so comfortable. And, I will need to be patient when it feels like I've made no progress. It's going to be a long ride but I'm ready to start the journey to following my passion and dreams!