I missed posting regularly and reading all your blogs in the morning! Here is a long update about the general aspects of my life: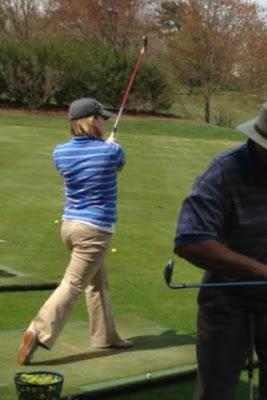 Clearly going on tour next year

Work
: It has gotten a lot better from the previous days when it felt like torture to work 8 hours there. While I don't feel included in cliques - coworkers are treating me like a human being and smiling at me in the hallways instead of ducking their head down. Something happened during tax season and one morning I came in smiling instead of all doom and gloom and people started saying hi to me. I signed a two year note with the firm to get three of my classes paid for. The notes are interest-free, but if I leave after a year, I have to pay half back, if I leave before a year has passed I'd have to pay the full amount. I don't plan on leaving till M matches, so getting 2/3 of grad school paid for is wonderful!
School
: Last class is next week and it is bittersweet. I've enjoyed the law aspect so much that I dread having to learn about blech-y taxes for the next two years. I registered for two classes this summer to keep me busy while M is on his away rotations [ :( ]. God willing the bitchy head of the program doesn't see that I registered for a class without having any of the prerequisites. I explained my situation with M matching in two years and my concern that I wouldn't finish the program in time. I asked pretty please if I could take a class without the prerequisite under my belt and she flat out said NO. I am going to be taking the prerequisite this fall, it's not like I'm going to cheat the university by skipping a class, and I've worked in this industry for three years, seriously Mrs Inflexible? So ef her, the registration software let me sign up for it anyways. I wish I actually had the balls to be confident about this action, but I'm shaking in my boots that she will find out.
Family
: Still not speaking to my father or his new wife, the latter of whom tried texting me a couple of times. It has been four months and I'm not ready to accept that negative influence back into my life. For the first time ever I feel free. Free to be happy, free to make my own decisions, free from the guilt of choosing to be with people that make me feel good (i.e. my stepmom and mom). I do miss my dad, but nothing compares to the feeling of when I was thinking about
Thanksgiving
and
Christmas
plans for later this year and I actually got to consider joining my stepmom for the holidays. My sister made the mistake of not spending Thanksgiving with my dad a few years ago, he threw her out of the house and told her he never wanted to see her again. He called her back a couple days later apologizing and asking her to be with him for the holiday, she said no, and he pulled the same tantrum again. Absolute insanity. I have to see him next weekend for my brother's graduation and I'm very nervous. I wish I had an engagement ring to shove in his face and be like SEE? I'M HAPPY WITHOUT YOU. But that sounds like something he would do.
Love
: I think M's bad behavior was a very rare blip. We have both been working hard at our relationship. It helps that I'm able to come home now and help cook and clean rather than do absolutely nothing. I'm not whinning about engagements anymore. Though yesterday my friend announced his engagement on Facebook and I cried for an hour. They'd been together only two years. No happily ever after in sight for me. Blah blah, poor me, I rolled up my sleeves and scrubbed the shit out of my house for five hours. No joke, I scrubbed BASEBOARDS and WALLS too. I slept peacefully in the arms of my sweet boyfriend after. M only saw five minutes of the tears and held me and said "It will be your turn soon enough." All right, onto other subjects because I don't have Lysol at work to keep me from crying.
Upcoming Summer Events:
Double date to a museum
College trip
Visiting the zoo
A couple of summer races
NC and Florida to see step-mommy and mommy
Seeing a charity fashion show for work (Yes!!!)
House re-warming party when Roommate moves out
Toby Keith concert for M's "going away-rotation" party
Weddings and more weddings
Thursday night happy hours
Pinterest girls' night
Taylor Swift concert with my sister
School and work :(