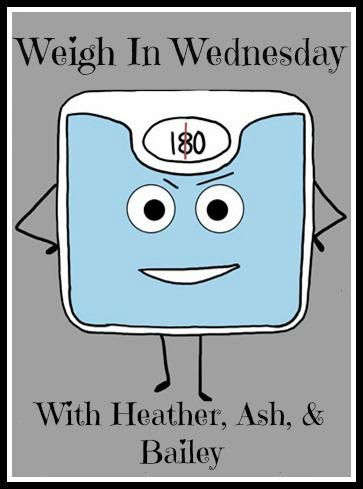 I was a little sad when I realized the Fit and Healthy Friday link up hasn't happened since April (where have I been?!) and that the host seems to have left the blogosphere :(. But another blogger I follow has been posting about the Wednesday Weigh-In link up so feel free to join along with me this Wednesday!
Motivation:
I have a form fitting wedding dress to fit into in 11 months. Form fitting as in every hip, butt, stomach, handle, will be clung to with silky highlighting fabric and walked down the aisle for all friends and family to see. And I want to look banging on my honeymoon in Jamaica.
Challenges:
Binge-eating potato chips, a long term relationship with carbs, no gym membership, and laziness.
History:
I am pretty short at 5ft but I've always been on the higher end of my weight range (I think it's 100 - 130). Tax seasons don't help with long hours and fast food for months at a time. I was also clinging onto college binge drinking till last October when I gave it up for good.
Highest weight (8/17/12):
127
Official starting weight (4/28/13):
119.5
Current Wednesday weight (7/31/13):
116
Yes!!! And I've been seeing 115.5 creep on my scale in the past two weeks. This past weekend when a head cold hit me I weighed in at 114.5!
My fiancé has never seen me at anything lower than 115. I think the last time I saw anything below that was 5 years ago.
We are stepping it into gear starting now to get into the best shape of our lives for the best day of our lives. Keep tuned!