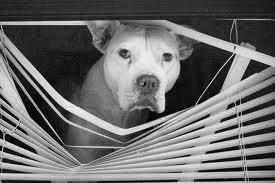 Writing this in m'car while eating my lunch.
…Its a sad turn of events when you have to cloister yourself in the car (in the parking lot) just to get away from the phones and nonstop influx of month-endiness. Sometimes I shut myself in the bathroom too…but it doesn't always work. If Boss is there, he'll just talk at me through the door…whether or not a tinkle can be heard throughout.
"I'm going pee!" I will often yell, enroute, "don't bother me!"
…Sometimes he doesn't, sometimes he does. Mostly he just can't understand why I won't continue to do business while "doing business"…because he does all the time.
…Apparently, that's what a well-timed "mute" button is for.
I'm really tired today.
…My own fault.
Stayed up until two, on back-to-back nights.
…All the month-end prep hit today, checks were sent to wrong addresses again, and I have a headache.
But DAMN my lines are doin' good!!
Boss keeps lookin' out the window at me. Like a dog waiting for his people to come home.
…There's prob'ly another paper travesty.
…Or he lost his car keys again.
…Or maybe the phone rang, and he answered it, but doesn't know what happens next.
I'm exaggerating, of course.
Sorta.
…Temples beating in a pulse. I need to get some serious sleep tonight, or I'm gonna be sick. Sooo much alliteration right there, I sound like a snake.
Enough.
Must go back in, and face the desk and papers and whatever mess is brewing that has Boss pacing the lobby back and forth.
…So glad that it is Friday.
You don't even know.
~D