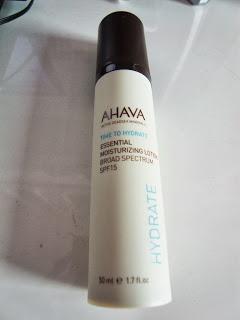 I have to thank you Ahava for letting me review this product. This is the Ahava Time to Hydrate Essential Moisturizing Lotion SPF 15.


"Essential, long lasting hydration and balanced protection powered by OsmoterTM. This lightweight, quick absorbing daily lotion is infused with AHAVA's innovative Urban ComplexTM, a powerful mix of minerals and rare botanic extracts, that together broad spectrum SPF 15, provides skin with superior protection against premature aging. In addition, the rare botanic extracts in this daily lotion have proven anti-oxidant activity to fight environmental aggressors."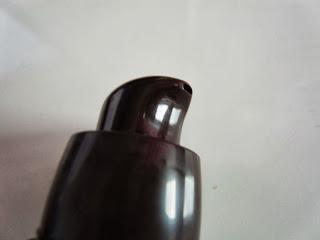 I personally think that the packaging is cute, it is long and slim and can fit easily with my other skincare products.
I really like the pump, it can prevent us from getting the dirt into the product. However, it will be better if we can see how much product it is left in the bottle. This is one of the down sides of product in a pump. Nevertheless, I am satisfied with the packaging.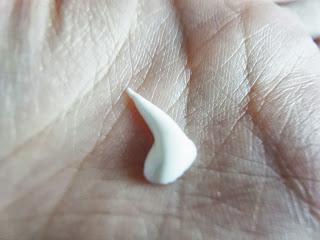 Product with one pump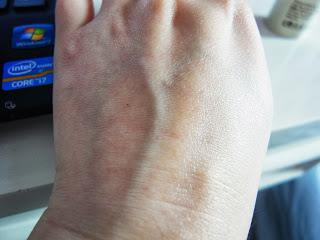 It absorbs into the skin very quickly with hydrating my skin.
I have tested the products for more than a month and worked with different products. I think it works the best as a stand-alone products, without any serum with it, as the product is hydrating enough for my skin.
This product can be used as makeup base as well. I found that my makeup is more smooth after applying this product.
I did see some changes on my skin after using the product:
1. the pores around my cheek are smaller
2. Skin is more hydrated
3. makeup stays longer
Overall I am satisfied with the product. However, I think that SPF 15 is too little for summer. If it can be raised up until SF 30 or even 50, would be better.
I think I would check out their products soon, especially their body products. I would like to know more the magic of dead sea salts :)