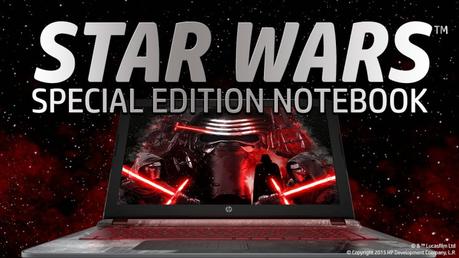 It has been a year since I stared freelancing. I got some projects, which allowed me to work from home. Still, it became very difficult for me, as I do not have a personal computer, laptop, or notebook at home. Therefore, I had to go to an internet cafe and complete my work from there. Sometimes I wish if I too had one at home then it would have been much easier for me to complete my projects and I can gain some more knowledge regarding my work during night hours.
Since childhood, my mom used to say that, Have patience, the best things are worth waiting. At that time, I never believed her. However, today again she proved herself correct. In addition, I think the same. I thank god that I didn't buy PC at that time because if I had bought one then I would have lost chances to bring home this new design and an awesome Hp Notebook.
However, I am not much of a movie person and am not interested in watching movies whether Bollywood or Hollywood but this caught my attention the very first day as I saw the trailer. In addition to that, Hp, one of the finest brands in the world of PC / laptops' /Notebooks' has come up with an exciting range of "Star Wars Special Edition Notebook".
By watching the trailer it gave me goosebumps and at the same time excitement as I urged to have one.
Therefore, lets #Awakenyourforce with this special edition of Hp star Wars special Edition Notebook and get ready for a roller coaster journey with Hp and discover the fun side.
1. Whenever we go for shopping, what catches our attention? Of Course, design. Unlike other brands where we get only single pattern, Hp has come up with a different outer design. The outer side of the Notebook consists of a high quality Darth Vader wallpaper. Damn.!! I can't tell that how much I love getting attention. And Trust me, This Star Wars Notebook will be helpful in getting me Complete Attention. How Cool it is.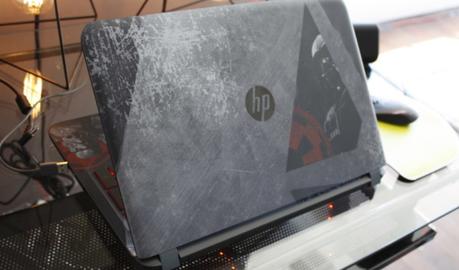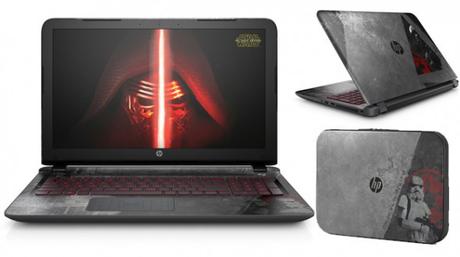 Remember the Mouse? Yes, Yes, that forever black and now too old mouse which we used to get with a PC. I remember when I went to market with my mother to buy a PC for me, they showed us the as usual old is gold type black mouse. I even asked the shopkeeper that if it comes in any other color to which he replied, "Madam,

kya

baat

karti

hain

aap

.

Yeh

toh

Mouse

hai

, black me hi

aata

hai

".

Huhhh

,,, stupid guy. But Hp has made my dream come true. The mouse is also great and perfect with a wall paper of Star Wars.
Damn. Its too cool. !!!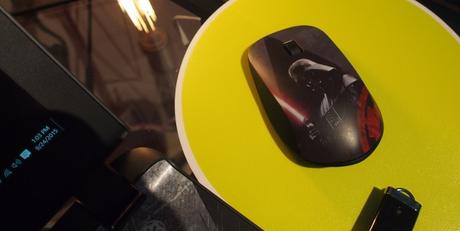 Hey, have you ever seen a touch pad and that too an illuminating one. I can bet. Till date none of you have discovered such thing. Oh, C'on now don't kiss me for giving you such wonderful information. Instead, listen with all your ears and keep your eyes wide open as I will be giving you more amazing facts related to Star wars Notebook.
Okay Now, I have done enough, let me concentrate. :P :P
But yes, This Hp Star Wars Notebook has an illuminating Keyboard with a touch pad. That means that you can work in your room with lights off and nobody will get disturbed.
Also, your mother will not scold you for working without light and you will have no fear of spoiling your eyesight. Isin't It amazing.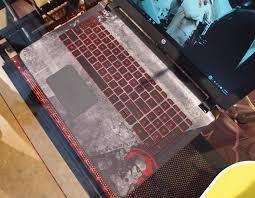 Stepping on one more stair, adding one more feather in the cap of this special notebook, let me tell you that unlike other notebooks where you get as usual floral and some rock designs as

pre

loaded wall paper and screen savers. This special notebook comes with a wide variety of

pre

loaded inspirational Star wars

screen savers

and wallpapers and themes. Also, there are special story boards in the device.
To all those who have an

keen

interest in designing, then this point is for you my friends. This special notebook comes with the official star

wars

font

Aurebesh

. So, use this font, gear up your designing skills and start designing new wallpapers and more fun.
Now,

Hoshiyaar

,

Khabardaar

Sahibaan

, Mere

sabhi

kahaani

likhne

waale

dost. Eh feature

aapke

liye

kamala

ka

saabit

ho

sakta

hai

.

:P

:P
Yes, Yes, don't make faces. This special notebook has some special story boards in it through which you can use your mind to weave a good story. Isint it a good news.? Yes, Yes, I know I am cool. No need of thanks. :P :P
7. This feature is specifically designed for Chutki, my friend who always listens loud music and disturbs me with her boring songs. See Chutki, Hp has listened your wish.
This special notebook has audio by B&O which makes amazing sound quality and will make a blast in your ears. And since you are a Hollywood fan and also you have watched the first day first show of the movie, you can even make dubsteps of star wars characters. Now send me chocolates for giving you such useful information.
8. Also, do not forget that this device comes with pre loaded Windows 10, 8 GB RAM and NVIDIA Geforce graphics which makes it more efficient and a fantastic device to use.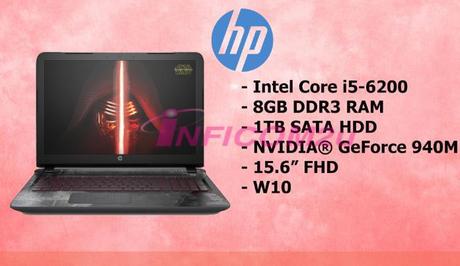 Want to know more? I knew it. Idhar sabka ek hi problem hai. Sab kuch pta karna hai ek baar me. Par Boss, thoda suspense bhi toh hona chahiye na. :P :P Aur Adhik jaan kaari ke liye kripya apne nearest Hp showroom par jaaye aur iski khuboyoon ke bare me jaankaari prapt kare ya http://www.hpshopping.in/starwars #AwakenyourForce se prapt kare.
Janhit me jaari. :P :P :P
Okay, Sorry for being too stupid but what to do. I am Adat se Majboor. :P :P But yes, on a serious note, I would like to say that this special notebook is really special. This Notebook is amazing Not only form outer looks, but it is amazing from inside too.
So, what are you waiting for? #AWAKENYOURFORCE and unleash the fun side in you by bringing home a Hp star Wars Special Edition Notebook. :) :)
Filed under: contests Tagged: awakenyourforce, HP, Notebook, Starwars, technology