I am jumping on real quick to give an update on Halloween 2017.
We celebrated in Charlestown again this year and had so much fun. There are so many young family's and kids dressed up in costumes.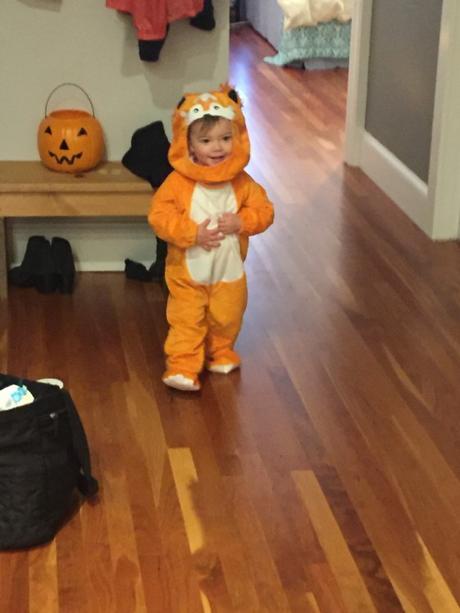 Emerson surprised me with how comfortable she was with all the Halloween madness. She quickly figure out how to trick or treat and was walking up to houses and sticking her basket out for candy. She has no idea what candy is but she loved getting things put in her pumpkin! It was so fun!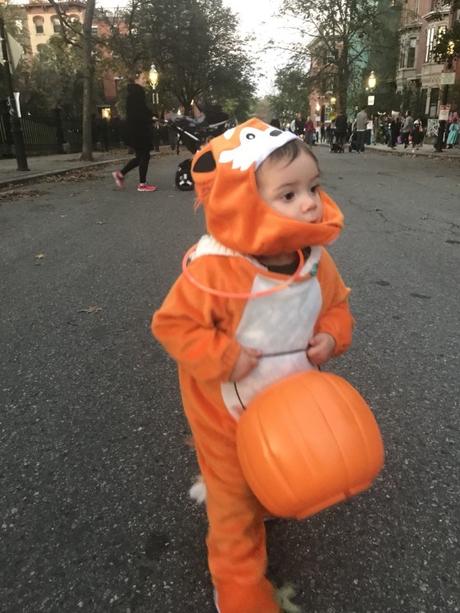 I am not a big, creative costume type gal but I love all Holiday's especially one's where you get to go out, have fun, celebrate and enjoy each other's company. Next year I think we might have to have a family themed costume.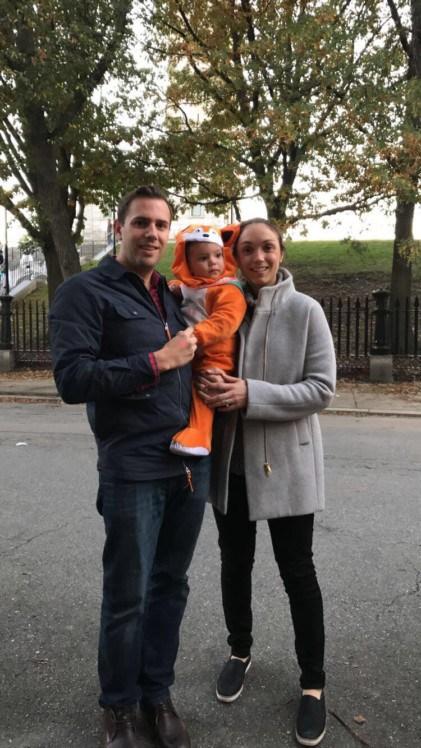 How was your Halloween? Did you dress up!?