Author: Amit Sharma
Publisher: LiFi Publications Pvt Ltd (2016)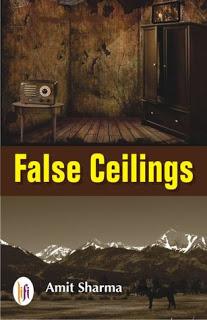 The title of the book quite intrigued me when I looked at it for the first time on social media- the cover did not. I hadn't by then read any fiction that Amit wrote and hence, I was skeptical about spending my pocket money on his debut novel. I had no idea whether I'd like what he wrote nor was I earning anything to spend without thinking. Luckily, a few days later he asked me himself to have a look at his book – I knew what it meant – Free Copy!! I said yes to review his book, almost immediately.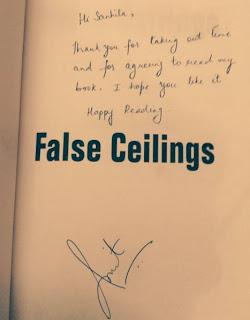 He has been extremely patient with me post that as I promised that I wouldn't read the book if I don't like the first few pages, and I would take time to finish it even if I like it. It turned out that being an MBA student doesn't give you a lot of time to read fictions unless you're a fast reader and you can do with few minutes of sleeping – I couldn't.
My reading speed gained momentum only in the end of July when I fell sick without much energy to work on other affairs in the college. As soon as I reached halfway through the book, I began marveling not only at the story or the characters, but also the way it was written.
It's Amit's first work, and I didn't expect it to be half as good as it was. I can't imagine the work hours he must have put in this one, for every piece in the jigsaw puzzle he created fits just right as the story unfurls. As I flipped through each page I was amazed at the care with which each detail was mentioned.
It's a story of five generations - one secret traverses through the lives, cursing their lives, ruining what could have been for them. If the writer had chosen to not make it crisp, he could have probably written the story for as long as 500 pages. But we may blame it on Indian publishers for having an upper word-limit or the need for the busy readers to pick a fast-paced novel that made this book a short read. It's fast-paced – yes, five generations, more than ten major characters, detailed plots and incidents, in just over 200 pages.
Enough with my assumptions now, let's get to knowing more about the book-
False Ceilings has a unique way of story-telling. It creates suspense at the very beginning making you more and more curious as you read. To describe the characters, the writer chooses to describe the life story of each character first by dedicating a chapter to each one of them, helping the readers to identify how each person in the novel is expected to behave in various situations. Although it makes you realize who is who, it veils who is who for whom. I kept wondering how these different set of people could be related to one secret covered with a yellow cloth, hidden far away from them. The story impressed me more in the beginning as each character was being revealed in separate chapters, making me wonder if the writer was human to have thought of so much for 200-ish pages. Only when I had almost finished reading 3/4th of the book did I utter a long "ooooh" realizing the relationships of the various characters.
As the various eras are mentioned in the story, the country's condition and its impact is mentioned too stretching right from the 1930s to the present and beyond – from the country's independence to Operation Blue Star, from the old ways of life to modern technology.
As you connect with the characters in the story, you also constantly ask yourself what the secret could be. The answer lied in the latter part of the book - as the connections and desires of the characters became apparent; the various characters now became people with normal lives, with normal expectations, with normal relationships - imperfect and difficult.
I don't want to give much of the book away because I would like other readers to go through the same emotions I did. But I knew, right from the beginning that the last page is going to be the answer for everything. I tried hard not to go for the premature spilling of beans – mostly, because the story was worth reading.
Eventually the reasons of each decision ever taken in any of the generations by any of the characters were revealed, including the heart-rendering secret.
I have loved books with ironical endings - you get what you need only when you don't need it, when every effort put in seems vain, every tear rolled was a waste of emotion, every question asked was nothing but a rhetorical. I loved this one a lot for the story-telling and a lot more for the ending, for it made me whine, it made me angry, it made me sad, it made me talk to my friends about the book although they haven't read the book.
There aren't a lot of books that leave an imprint on you, but this one surely did for me as I kept guessing the secret, I kept wondering what their lives could be like when they knew it.
The ending, thus, was bound to be a disappointment for me – because it meant, that there was nothing more to read about them – no Aaryan behaving in a way I would like to know more about, no revival of Shakuntala's old and better self, no knowing more about Sunny's business.
I could spot a few typos in the last few pages as the reader rushes towards the ending – maybe because the editor would too rush for it, I assume. However, it's a book worth a praise because it's too well-thought of to be someone's debut novel. It's a book worth a read because it has a good plot, written in a unique manner making the reader curious about what would happen next.
But remember to brace yourself before you reach the ending because that one is going to be heart-rending. Happy Reading!