Hi Treacles :)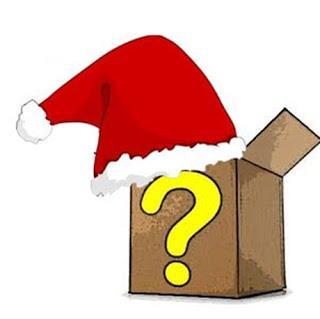 Happy Friday!
My group of friends and I never normally buy each other Christmas gifts, i'm not sure why, we just never have, cards are as far we go! So this year we decided to do Secret Santa with a budget of £10 each. We found this awesome little website  Secret Santa Elf and all you have to do is enter the names and email addresses of everyone involved and within minutes it sends you an email of who your secret santa is!
I thought I would know exactly what to buy,but now the pressure's on to get something really original and nice for £10, and Christmas is under two weeks to go, I'm not going to lie I am panicking slightly! So for anyone having the same dilemma as me I have racked my brains and compiled a list of gift ideas that I think make cute little presents for girlie girls:
1) Kiss Me Tea Lights! - I am a sucker for cute girly things and these apparently smell just like the love hearts sweets which is a little added bonus :) these are only £7.99 and you can find them here.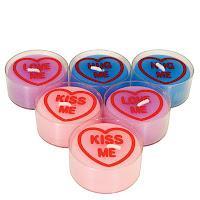 2) Christmassy Nail Wraps! -  For the nail art lover, some Christmassy nail wraps! Perfect for the Xmas Festivities. £7.95, have a look at all the different decorations here.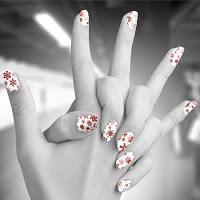 3) Heart shaped hot water bottle! - Lovely for warming up on these cold nights. £10.00 from Boux Avenue.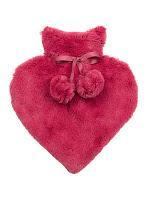 4) You can't go wrong with a good Christmas DVD! and who isn't fond of this film?! 'The Nightmare Before Christmas' only £3.89 from Amazon .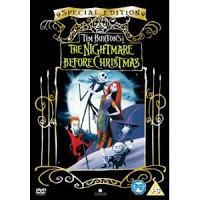 .
5) John Lewis  Hotel Chocolat Pink Champagne Truffles! These look so delish, and are £10.00 exactly!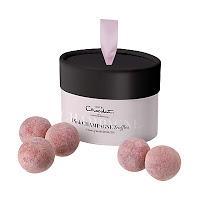 I hope you find this list useful and have a great weekend lovelies! Laura xoxo