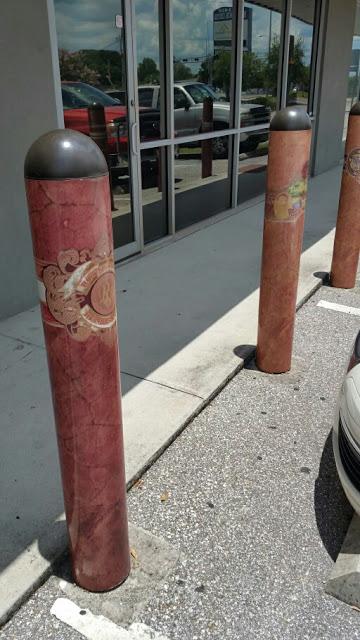 Cigar bollards
Just when you think that you've seen it all with regards to bollards along comes a company with a very simple idea and that is to wrap the security bollards outside of their premises to make them look/appear like the product they sell at 
'Tampa Humidor'
 which is cigars.
These super bollards were spotted and photographed by my good friend Don Gould across the pond on the twitter 
@msuguydon
please note ladies and gents that Don isn't just a dapper bollard spotter but also helps those less well off in society in Tampa Bay, Florida, USA. Life is full of ups and downs just like the game of snakes and ladders and who knows what the next day brings to anyone one of us upon this earth.
Back to the Cigar wrapped bollards, a very simple but effective way of brightening up security/safety bollards. I do love how a small part of the wrap is peeling on one of these bollards just like the leaf on a cigar left out of its humidor.
Bollards of London...
PS super #guestbollards Don, thank you. Can't see your car in the window reflection...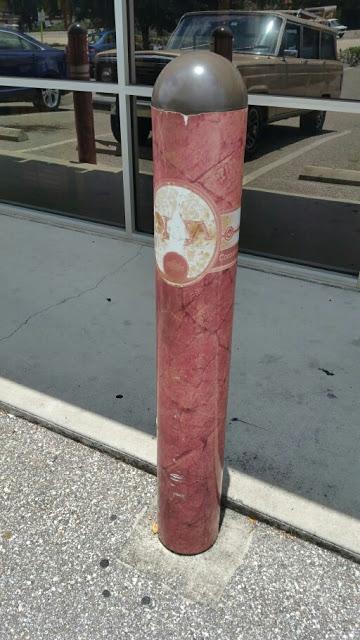 Simple idea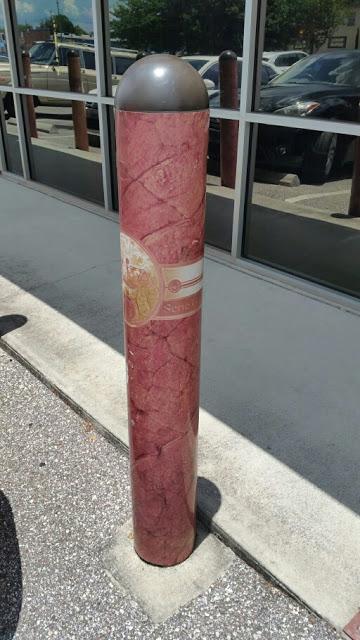 Nice finish at base of bollard