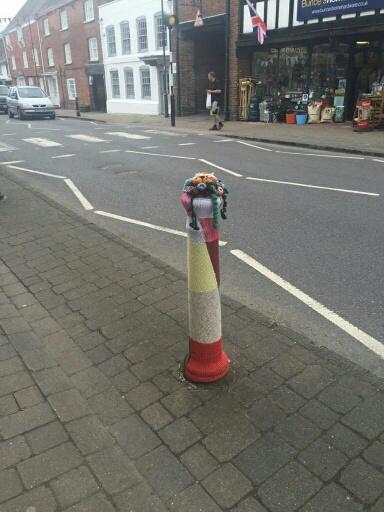 A knitted bollard...
Welcome to Steyning High Street West Sussex and a wonderful knitted bollard found by 
@MrHappySW11
on the twitter.
I'm not sure what is topping the knitted bollard off but it looks colourful and interesting. The main body of the bollard appears to be covered in a near harlequin pattern.
Urban knitting/knitters are everywhere and not just in our cities and strike when you least expect.
Bollard of London...
PS a huge thank you to Robin for this wonderful bollard and please do say hello to Bruno your Welsh Terrier.