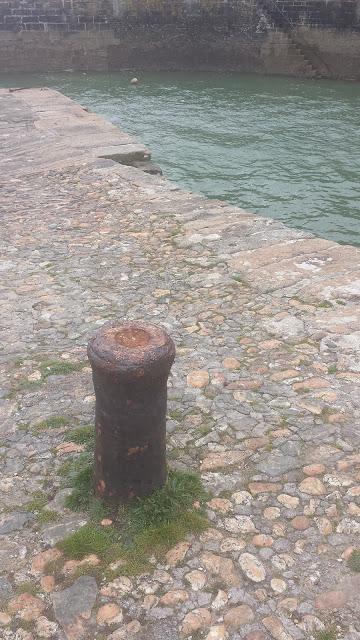 A Cannon bollard
Welcome to Charlestown harbor and a super cannon bollard just by the quayside. The harbor dates back to the 18th century and supported a once thriving fishing and china clay industry. The harbor is presently owned by 
Square Sail
 who don't just manage the harbor but are involved in the TV/Film industry.
Take a look at the bollard (cannon) above notice the flared end (muzzle), look at the circular area on the top which has been filled in. Now take a look at the cannon below and look along the barrel towards the muzzle and you should notice that the end flares outwards just like the bollard (cannon) buried in the quayside.
Charlestown is a grade II listed harbor and the local village all form part of a World Heritage site, if you do happen to visit whilst on your travels/holiday please do take time to visit the Shipwreck and Heritage Centre it's where I found this super cannon outside the front entrance.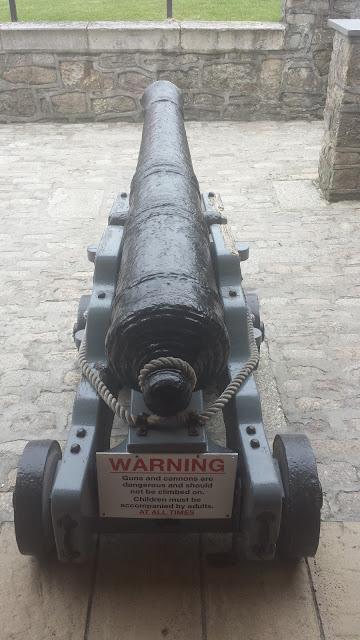 A Cannon
Bollards of London (Charlestown)...