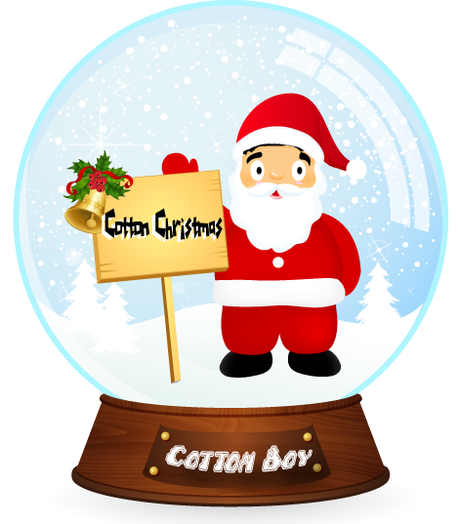 To all Cotton Boy's Fans,
Cotton Boy is Chinese and was raised in a traditional Chinese family which doesn't celebrate Christmas at all. Christmas is only a day of no work, no school and lots of food to eat. My friends call me Cotton Grinch as I don't know anything about Jesus and the Christianity. I said, "Whatever!" They sang the Grinch song on and on ...
"You're a mean one, Mr. Grinch.
You really are a heel.
You're as cuddly as a cactus,
You're as charming as an eel.
Mr. Grinch. "
I protested and decided to make a Christmas card for everyone who celebrates Christmas becasue of fun, food and a day of no work, not because of Jesus or any religons upholdinging the Christmas spirit.  
I declare, hereby, that anyone who has no religious background deserves a Merrrrrrrrrrrry Christmas, too!
Have a Cotton Christmas!!!!!!