I have been on
 aunt duty the last two days. So my little flat has been host to 2 small children that make a lot of mess and eat a lot of cheese. Despite the chaos, the lack of sleep and the occasional tantrum I love spending time with them to the extent it gets me thinking.............
'Do I want a family?? but somehow at nearly 30 ironically I don't feel old enough!'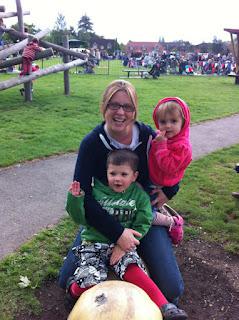 When is the right time to have a baby? 
Being a young mum means your body is in it's best physical shape for child birth. However the stigma of being a young mom continues to be an epidemic throughout society.
I have seen with my own eyes that it exists. My sister chose to marry and have her family young. Despite being an amazing mother strangers scowl at her, people make comments and just the other day
I witnessed a nurse patronise my sister for no other reason than for being a young mom.
So I soaked up the 'message' in my sex education class at school and no I didn't abstain but I was safe. So then here I am at nearly 30 and no children. Whilst I have avoided subjecting myself to the stigma of being a young mom I have now found myself facing the question....
When is it your turn?,
or the statement...
'Don't leave it to late'
I haven't heard the clock ticking yet but I've started to feel the pressure. When people ask me
Do you have children?
and my answer is no
I'm not sure if it's sadness in their face or disappointment.
I know I want a family and I'm lucky enough to have found one of the good guys who wants the same things. So why do I feel I'm still to young?