Well it's been 3 weeks since my last post. Don't panic I haven't shrivelled up and expired just yet. No instead I've been busy with work and family I'm sure you all know and appreciate how easy it is to get
caught up in the every day!
Talking of the everyday is it just me
 but I swear the older I get
 the more
mundane my everyday becomes?!!? 
On that basis 
I value the importance of
taking a break from
 the mundane and taking some annual leave
. My attitude on annual leave has defiantly changed as the years have gone by. I certainly feel obliged to use my spare time wisely and a duty to try new things. So during my week
 off work I squeezed in an early birthday surprise, a trip to Windsor, a day at Peppa Pig world and just a bit of catching up.
Capital One FM Arena Nottingham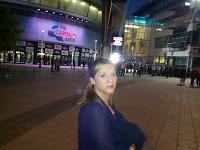 The week began with a surprise weekend trip up to Nottingham. It all started on the Friday night when I said to Andy "I have an early birthday surprise for you" and produced a weekend bag in front of him. His face was a mix of emotions he was
clearly excited about having a surprise but also confused and slightly disappointed with being given just a bag.
After encouraging him to open it he found it was packed with clothes and pulled out his boots stating "I have a pair of these"
erm yes love you do pfft.
Once the tickets that were carefully resting on his jeans were pointed out the surprise was under way. 
Ultimate Fighting Championships
 Nottingham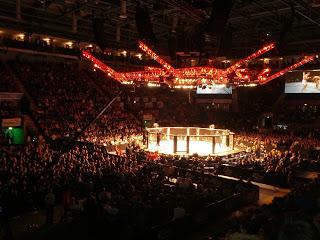 Yes we did, we went and
watched UFC and we loved it
. For those of you not too sure what it is check out this youtube video
http://www.youtube.com/watch?v=ElcvprkyLaI 
Something I've learnt about being in a long term relationship is opening your world to each others interests. This is what I have done over many years as I was introduced to various fight nights and episodes of The Ultimate Fighter. So if I'm honest I was just as excited about seeing it all happen live. 
HIGHS:
Hearing the official voice of the octagon
Bruce Buffer
, seeing
Dan Hardy
fight, my first sighting of
Picket O
ne Punch
(entertaining & down to earth) and of course walking past
Herb Dean
in the street.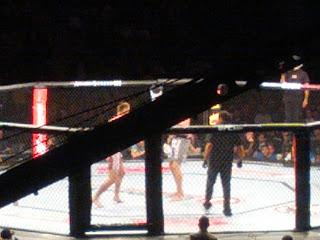 LOWS:
After paying a hefty price for tickets but then having a camera as seen above
blocking our view
, and a
disappointing stay at the Mercure Hotel
for those interested here is my tripadvisor review
http://www.tripadvisor.co.uk/ShowUserReviews-g186356-d189742-r142161307-Mercure_Nottingham_City_Centre_Hotel-Nottingham_Nottinghamshire_England.html
Windsor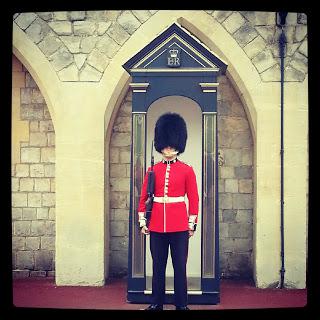 It had to be done especially as I live relatively close and have never ever visited. We did the usual tourist stuff and visited the Castle, had a lovely lunch, mooched around taking pictures and had cake.  

Peppa Pig World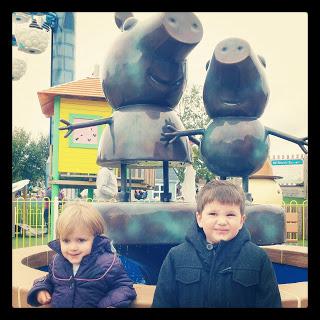 Before the kids got chicken pox we managed to squeeze in a day of
fun and giggles
. We visited Peppa
's house which made Ruby cry oops! We went on lots of rides, shared a picnic with the ducks,  played in the park and jumped in puddles. An excellent day all round however it is still way to soon for me hear the Peppa Pig theme tune again though!!.Annual Leave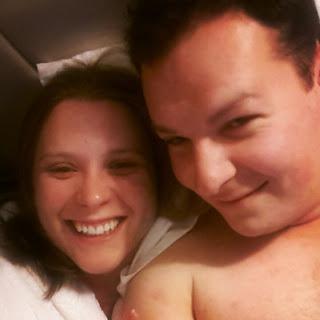 I had a lovely week and made the most of my annual leave as much as I could. Each new thing I tried and did I expressed my excitement by screaming out "hasthtag annual leave". I thought I was being pretty funny and cool until at the end of the week Andy shattered my delusions by stating "You know your too old to be saying that and you just sound like an arsehole right" erm WHAT!?! ;-)